Suzanne Alli Reynolds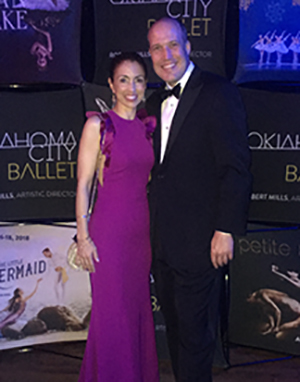 Suzanne Alli Reynolds, Alpha Iota-Oklahoma, is truly a remarkable volunteer in her service in Oklahoma, and is especially respected for her commitment to the success of the Oklahoma County Medical Society Alliance. Her "Do Good" spirit touched so many as she led Operation Santa, served on the Executive Board as president and raised funds to support myriad nonprofit organizations improving the lives of Oklahomans statewide. As a doctor, pharmacist, teacher and expert, Suzanne has improved many lives! Suzanne, pictured above, was overwhelmed to receive the Oxford Award while celebrating Founders Day with her Oklahoma City alumnae chapter sisters at their Founders Day celebration last spring - just as all who know her are overwhelmed with admiration for all the good that she does!
The Oxford Award – The Oxford Award recognizes alumnae who exemplify the Delta Gamma philosophy of community service through volunteer and philanthropic activities. Recipients bring a sense of pride to their alumnae groups through outstanding community efforts and involvement. You can find Oxford Award instructions here.
****