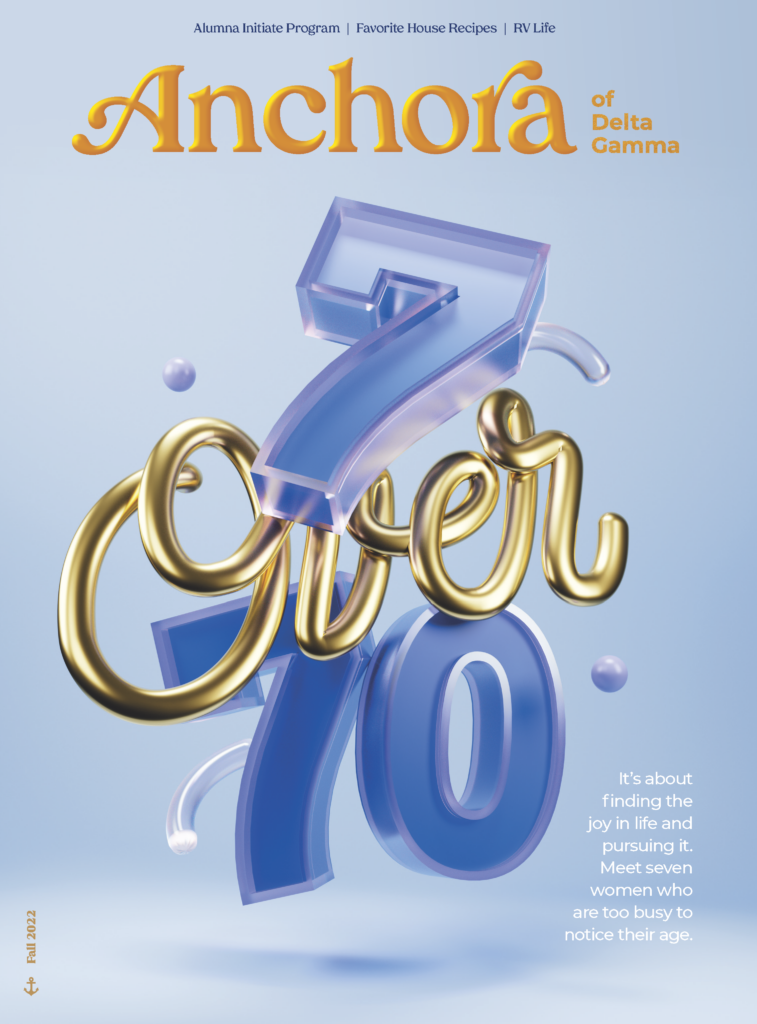 Discover Seven Delta Gammas Over 70 in the Fall ANCHORA
It's about finding joy in life and pursuing it. Meet seven Delta Gammas who are too busy to notice their age.
The award-winning ANCHORA of Delta Gamma is a quarterly magazine that has been published continuously since 1884. The mission of the magazine is to inform, educate, entertain and inspire readers. Our articles and features focus on subjects relevant to the Fraternity, our members and Fraternity/Sorority life. The magazine aims to encourage members' lifetime involvement and do good spirit and serves as a permanent record of Fraternity history.