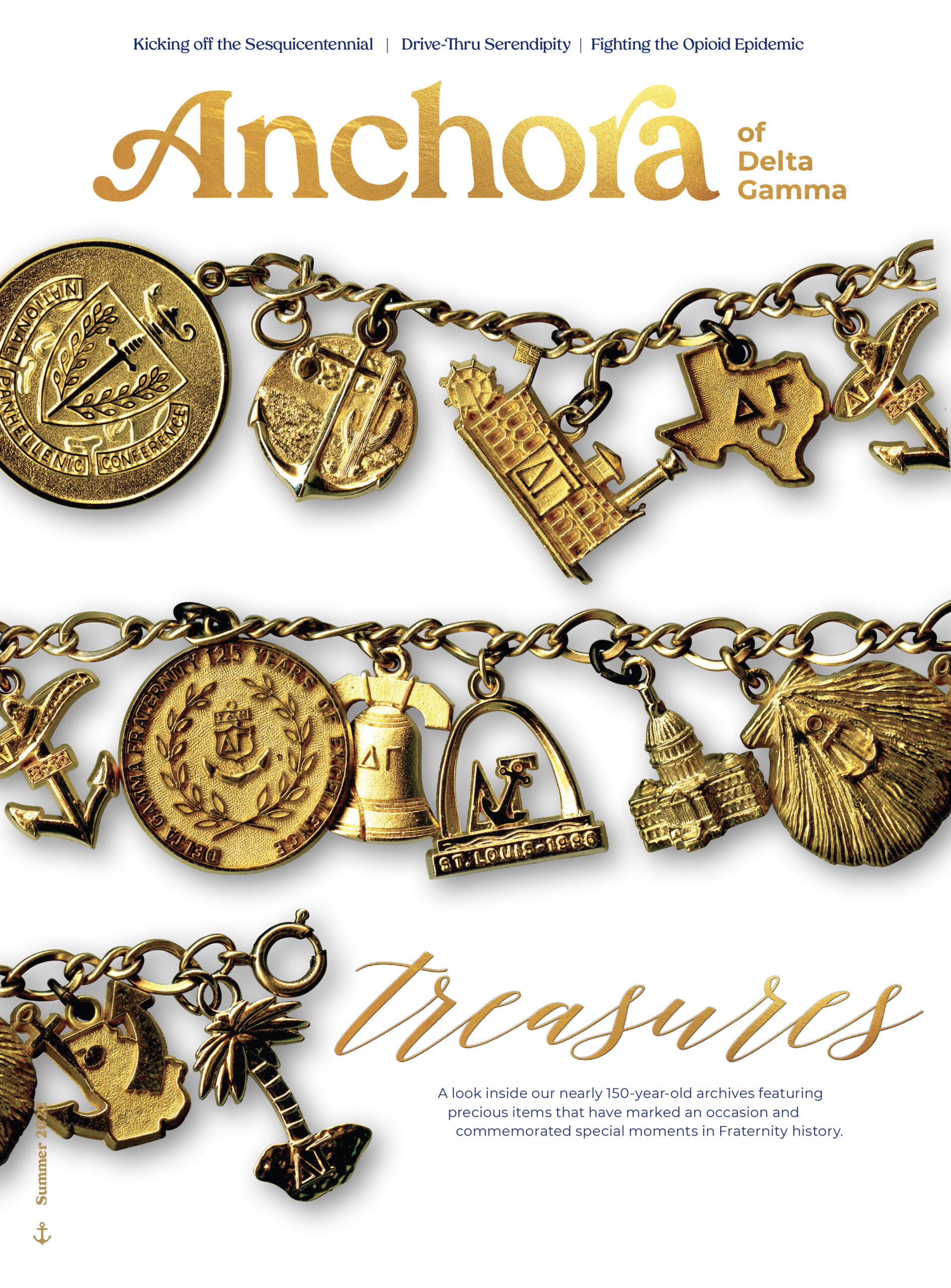 Discover DG treasures in
the Summer ANCHORA
This issue kicks off our sesquicentennial celebration and includes pages dedicated to celebrating 150 years of sisterhood. The feature story gives a peek into the archives to view some priceless Delta Gamma treasures. Precious metals and stones have marked an occasion and commemorated special moments in Fraternity history. Through the centuries, trends have changed, and jewelers have adapted to meet our needs. The pieces are unique and long-lasting, a parallel to our sisterhood.
The award-winning ANCHORA of Delta Gamma is a quarterly magazine that has been published continuously since 1884. The mission of the magazine is to inform, educate, entertain and inspire readers. Our articles and features focus on subjects relevant to the Fraternity, our members and Fraternity/Sorority life. The magazine aims to encourage members' lifetime involvement and do good spirit and serves as a permanent record of Fraternity history.