The Rose Circle Society
Delta Gamma's annual giving society, the Rose Circle Society, recognizes members who give a total of $1,000 or more to the Delta Gamma Foundation during one fiscal year, July 1-June 30. Donations to all funds qualify and membership is eligible for renewal each year.
Membership in the Rose Circle Society is attained through a one-time gift of $1,000, monthly gifts of $84 or any combination in-between. There are four levels within the Rose Circle Society, each with its own insignia pin: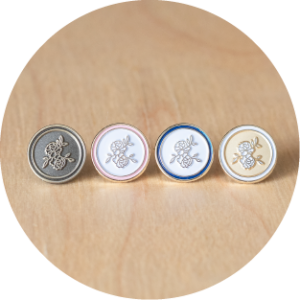 Bronze  |  $1,000-$2,499.99
Pink  |  $2,500-$4,999.99
Blue  |  $5,000-$9,999.99
Cream  |  $10,000 or more
To learn more, contact donor relations specialist, Susanne Harmon Kondracke, at dogood@deltagamma.org or by calling (614) 481-8169.