The History of Founders Day
By Diane Hall, Fraternity Archivist

Delta Gamma's three founders Anna, Eva and Mary formed Delta Gamma Fraternity over the holiday break while attending the Lewis School in 1873. But for most of Delta Gamma's history, this occasion has been celebrated on March 15 (or the nearest convenient date) rather than in December. This tradition goes back to the 1880s.
In March of 1887 the former ANCHORA Editor Abby Soule, Eta-Akron, made a plea in the publication for a Fraternity-wide reunion day. Eta chapter had been using the date of March 15 (their installation date) as a reunion day and it is likely this was discussed at the 1888 Convention. This date also had the benefit of not conflicting with the winter holiday season. In 1946, Reunion Day was replaced in the Delta Gamma Constitution with Founders Day as a way to remember Delta Gamma's Founders as the last of the three passed way in 1940. A time for remembrance of history and a reunion with friends, collegiate and alumnae groups will often hold banquets, luncheons or similar events to mark the day. Usual traditions consist of roll call by chapters, talks given by either outside speakers or members, recognition of members for achievement and service and other similar activities.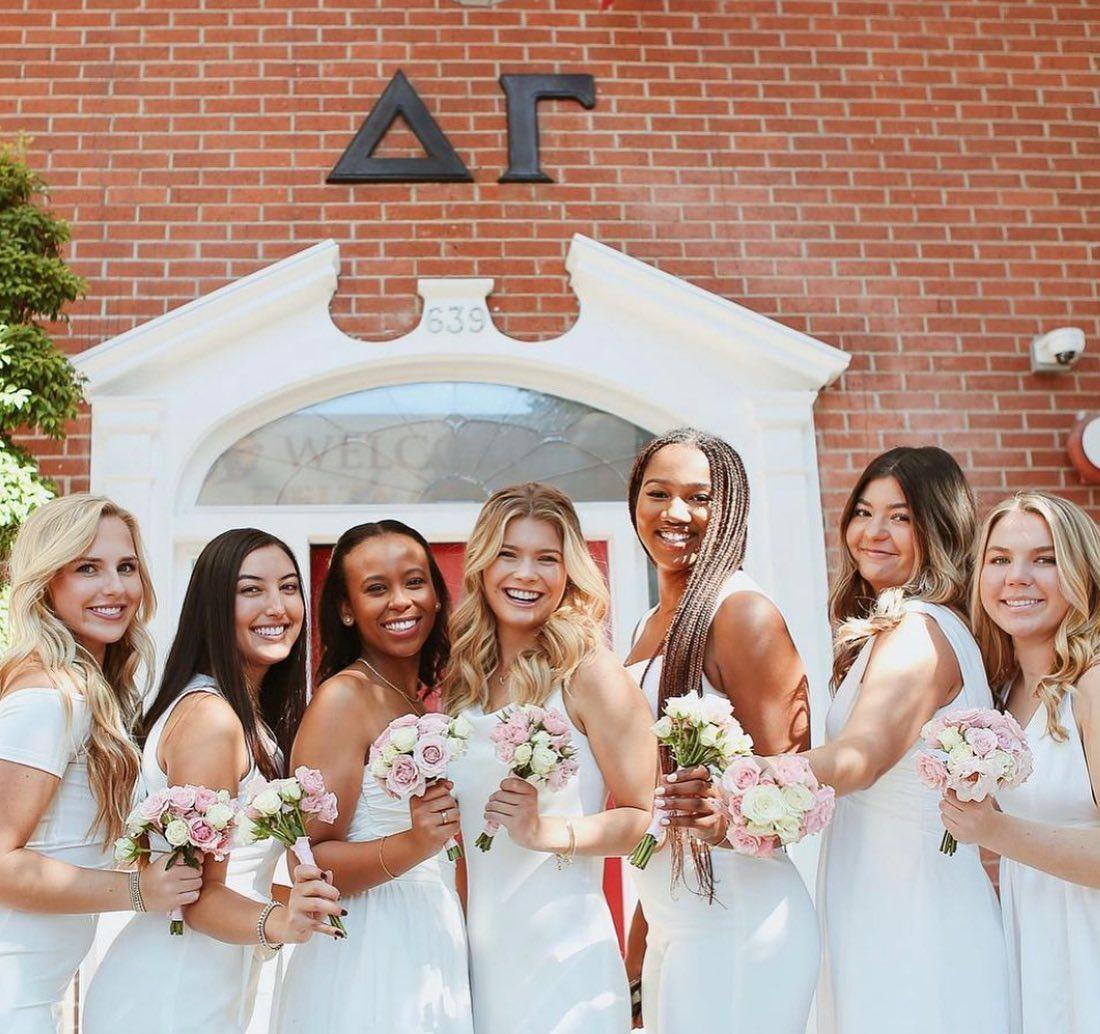 Founders Day 2022
Join Delta Gammas across the globe as we celebrate 148 years of the Do Good Sisterhood! Planning a Founders Day event? Check out our toolkit to help you host a successful event. Looking for your collegiate chapter history? All chapter histories are now in the library. Find them by searching your chapter name.
Mark your calendars for Tuesday, March 15 at 6 p.m. PT | 9 p.m. ET to join us for a virtual Fraternity-wide celebration. Register here.