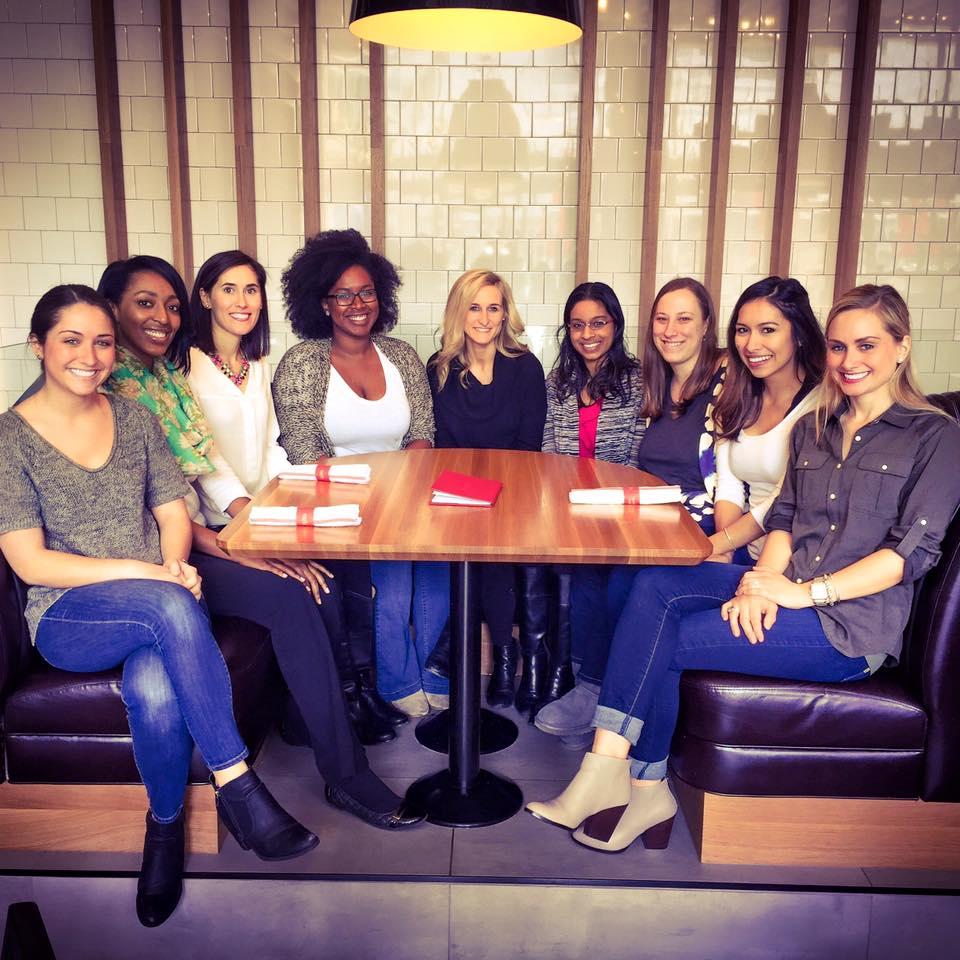 Chicago City alumnae chapter, 2016.
As many of our Delta Gamma collegiate members are preparing for graduation, their involvement with Delta Gamma is transitioning to that of an alumna. While they may not live in a chapter house with dozens of sisters anymore, they are still part of a network of 240,000 members. This network opens many doors and opportunities for all our alumnae to continue their Delta Gamma story. Most DGs already know what is great about being a Delta Gamma collegian, but below are the 5 best things about being a DG alumna.
1. Per Capita dues are only $27 a year. Alumnae dues are much cheaper from when you were a collegian. Those $27 a year help support the Fraternity by funding the publication of the ANCHORA, extension and recruitment efforts, Fraternity programming, preservation of the Delta Gamma archives, support for collegiate and alumnae members, convention and other large scale Delta Gamma events. Pay your alumnae dues here: bit.ly/DeltaGammaDues.
2. You can win a trip to Convention! All members who pay their dues during both years of the biennium (2017 and 2018) are eligible for a chance to win a trip to convention. Want to be sure you are eligible? Pay your dues before 6/30 of this year! What is better than a free trip to meet tons of Delta Gamma sisters? (Our 2018 Convention is in Phoenix, AZ.)
3. No matter where your next adventure takes you, there will always be a sister nearby. We have over 200 alumnae groups, including some in Canada and Great Britain. Locate your nearest group to attend events, meet other Delta Gammas or take on a leadership role as an alumnae officer! To find an alumnae group near you, visit our chapter locator: bit.ly/DGChapterLocator.
4. Make a direct impact by advising the next generation. Advising collegiate chapters can be such a rewarding experience. Advisers have the unique opportunity to pass on their knowledge and experiences to our next leaders, while also learning how to be an effective leader and role model for college-aged women. Interested in being an adviser? Apply here: bit.ly/DGVolunteerApp.
5. Throughout life's ups and downs, Delta Gamma remains constant. Our sisters are the first ones there to celebrate our successes, and the first ones there to pick us up after we fall. The bond amongst Delta Gamma members is so strong due to our shared values and motto, "Do Good." No matter if you meet in college or later in life, your Delta Gamma sisters will always be there.
Graduation does not mean you must leave behind all your collegiate experiences. DG allows our members to stay connected long after their tassels turn. Wherever life (or your job) takes you, there will always be sisters waiting to support you. After all, Delta Gamma is for hope, for strength, for life.
****