Standing by a Sister When Standing Is Impossible
From the Winter 2019 ANCHORA
In their days of re-chartering Beta Psi-Alabama chapter in 2011, Jordan Buckler Plunkett and Amy Ackerman Schlesinger created that extra special bond of sisterhood – and knew they'd someday be in each other's wedding. Years went by and their friendship remained strong. Amy was honored to stand by Jordan at her wedding and knew without hesitation that Jordan would serve as her matron of honor at her upcoming August 2019 wedding.
Just 11 days before Amy's August wedding, Jordan went to the emergency room with serious eye pain. Jordan expected a quick trip, quick fix and then back home they would go. As time passed in the ER, Jordan's health deteriorated. She lost feeling in the left side of her body. Her head was pounding so hard she needed medication to dull the pain. Today Jordan's diagnosis is still being determined, but doctors have noted this could be an early episode of multiple sclerosis (MS). Jordan was now wheelchair-bound, although she was in therapy to try to regain strength, wake her sleeping left-side and have the ability to walk again.
Jordan was determined to be at Amy's wedding. The ceremony was being held in Florida, a several-hour drive for Jordan and her husband.
"I just want to stand by your side," Jordan told Amy.
Amy said, "Then you can sit by my side," knowing that standing for 30 minutes would not be good for her health, even with help. Amy also told Jordan she'd understand if she couldn't make it. Jordan's health was the bride's main concern. At one point, Jordan even mentioned how she didn't want to ruin Amy's wedding photos. "As if that was something I was concerned with," Amy said.
Days before the wedding, Jordan called Amy and said, "My dress has been tailored. We're coming Friday, August 2, early in the morning to avoid the sun. I don't know if I'll be too tired to do anything or just awake enough to come to the welcome reception but we're coming." Amy was stunned. Jordan, a woman who loved her perfectly posed Instagram photos with clever captions, a woman she admired and sometimes envied, was about to get in front of 160-plus strangers and make her way down the aisle, walk or roll, for Amy.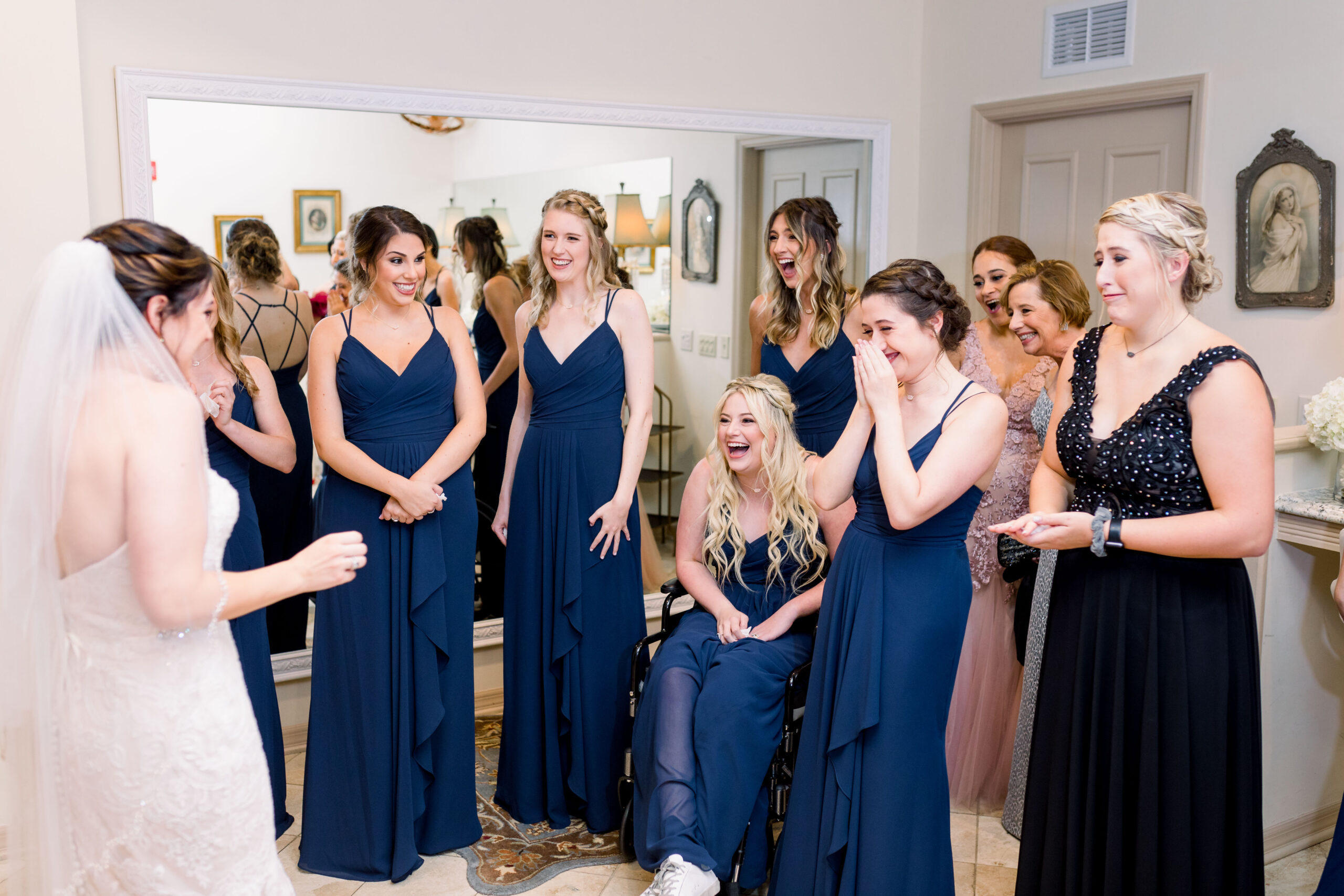 The morning of the wedding was just the beginning of how Jordan showed Amy the power of sisterhood, and the strength and bravery she had to put herself out for the world to watch and question without a care in the world. The morning began with her husband carrying her up a flight of stairs to gently place her back in her wheelchair so she could have her hair and makeup done. Surrounded by lots of women, lots of laughter and lots of noise Jordan smiled through whatever she may have been feeling or pain she was experiencing because as she told Amy, "She was there for me."
"When it came time for photos, Jordan said that she wanted to 'pop the Gamma.' But her left arm and leg been asleep and she barely had been out of the hospital for a week. Holding her with my right arm, Jordan lifted her left arm into place and then I gently pushed down her hand to make the perfect Gamma symbol.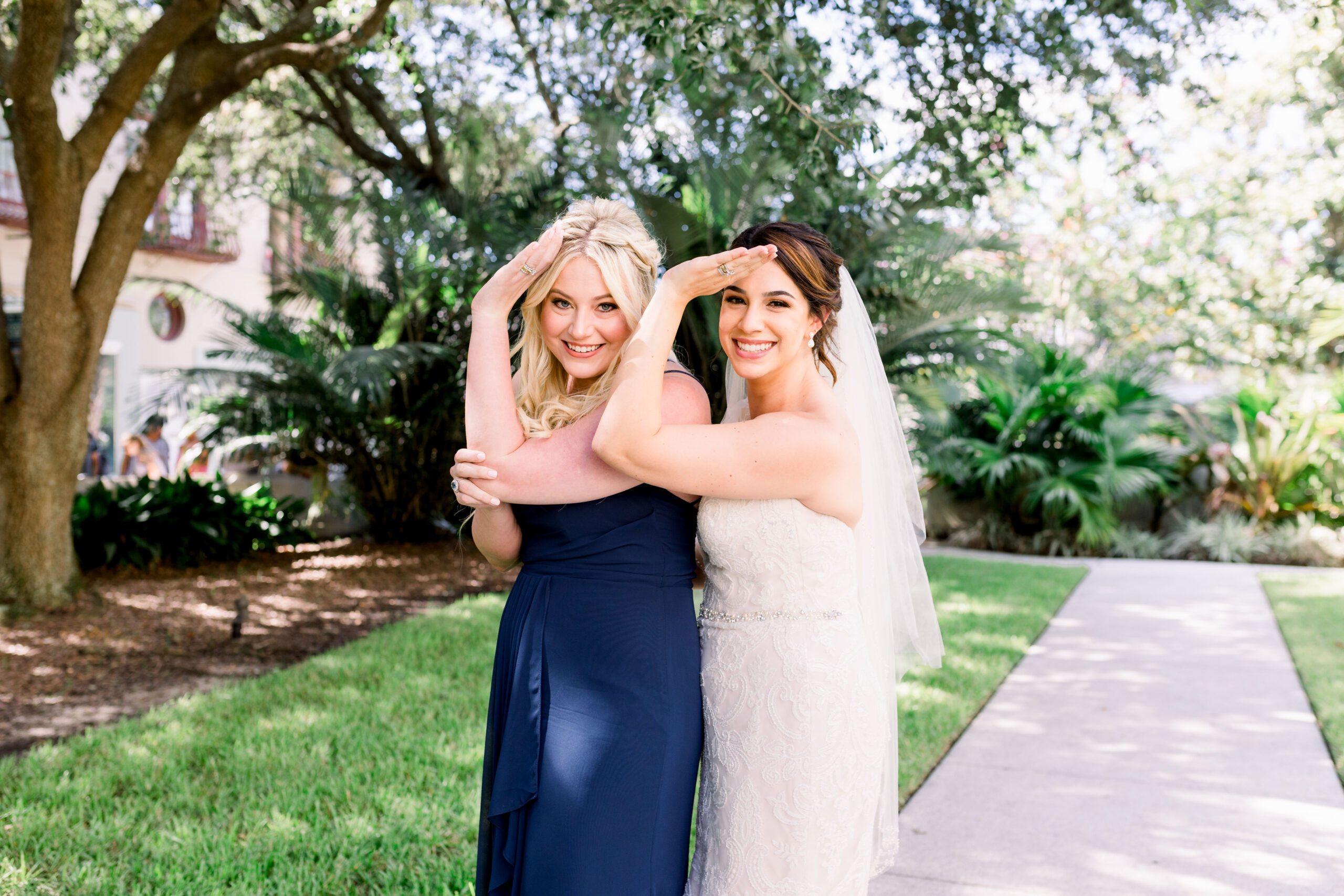 Jordan's willpower, commitment, loyalty and power shined as she held onto a walker, with a strap around her waist that her husband held to keep her up as she walked down the aisle during the processional. She would take one step with her right foot and Brad would assist her left foot forward. Step by step, breath by breath, she made her way down the aisle."
"Despite being exhausted, Jordan even managed to have fun on the dance floor as Brad and I danced around her and she danced from her wheelchair. The smile on her face was priceless. For a moment we were just having fun and the new reality we face together slipped away. I don't know many people that would do this for a friend," said Amy.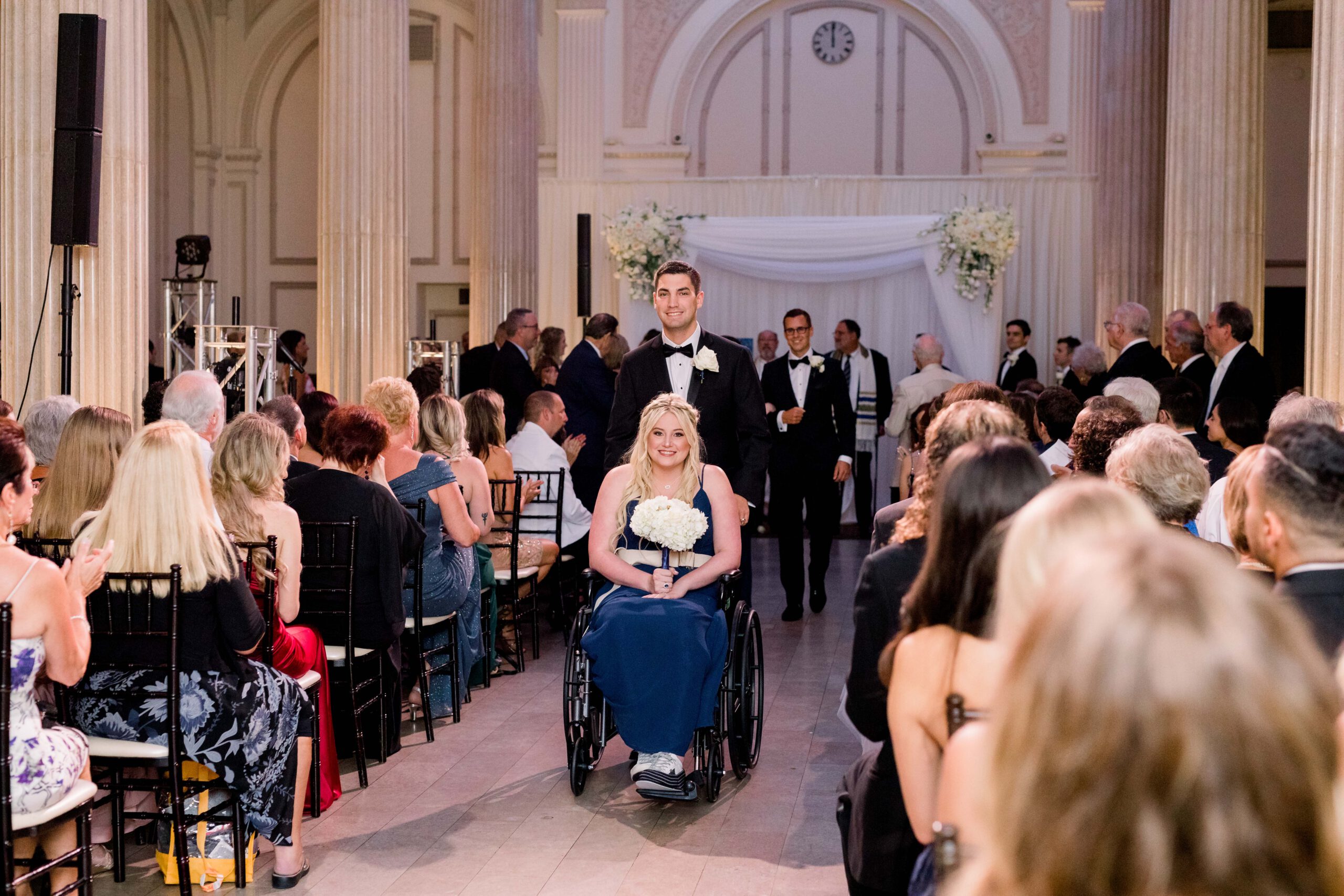 "Someone that would get out of the hospital, life completely changed, unable to walk and their independence stolen from them and then give all of themselves to another. Maybe at one point I didn't know the meaning of sisterhood but I sure do now," said Amy.
This story and other inspiring sisterhood stories are featured in the Winter 2019 ANCHORA.