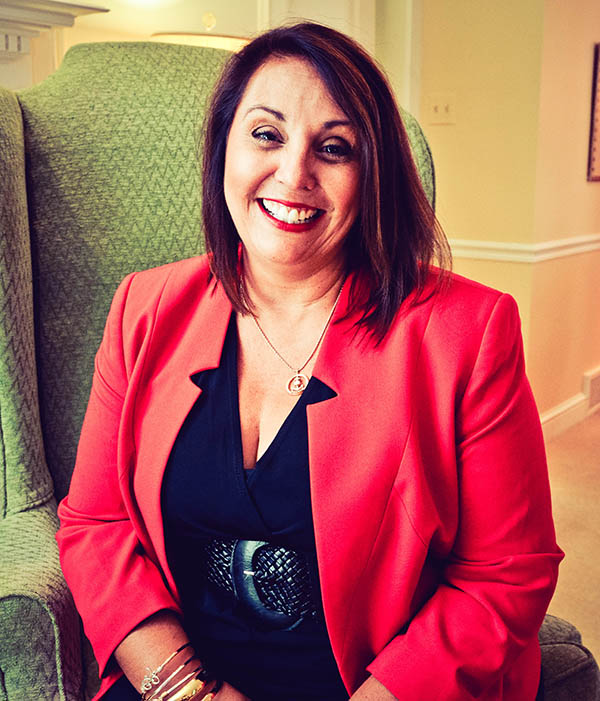 Wendy Adams Faust, Epsilon-Ohio State, received the Oxford Award at the Columbus Founders Day in March 2018, presented by Columbus' alumnae chapter president, Molly Peirano, Epsilon-Ohio State.
Wendy is a well-known Delta Gamma leader, having served at all alumnae volunteer levels, including two terms on Council as Vice President: Fraternity Programming. She received the Cable Award in 1998 and currently serves as Director: New Chapter Development, on the Board of Advisers and on the Foundation Advisory Board.
Wendy has a long history of community involvement. In her most recent efforts, Wendy served Equality Ohio, supporting equal treatment of all people regardless of sexual orientation or gender identity and expression. Wendy serves the Star House Foundation, a safe place for homeless youth to seek support. She also supports LSS CHOICES for Victims of Domestic Violence, a shelter and full-service agency for survivors of domestic violence and their children. As a proud alumna of The Ohio State University Department of Design, she helped the department establish the Professional Advisory Committee, and served as the inaugural committee chair. Wendy also supports the Sorority and Fraternity Life community at The Ohio State University as a judge for Greek Awards and volunteered with NPC's "Something of Value" program on OSU's campus. Finally, Wendy serves on the New Leaders Council Advisory Board, advising millennials who are seeking to mobilize progressive leaders in the Columbus area.
Molly, who led Wendy's nomination, said: "Wendy exemplifies the Delta Gamma philosophy of service to her community through volunteer and philanthropic activities and truly embodies our motto, 'Do Good.' Wendy not only brings a sense of pride to our alumnae chapter, but also, she brings a sense of pride to the city of Columbus, Ohio, and our greater Fraternity.
Wendy is selfless in her service to the community and she works to engage a variety of people through hands-on service,fundraising and dialogue both in-person and via social media. She takes on daunting tasks and commits to ensuring the rights and dignity of all people are respected and upheld. Wendy not only serves those she knows personally, but also, she serves those she has never met. Fighting for the rights and opportunities of individuals she has never known personally speaks volumes about her character and compassion for all."
***
The Oxford Award recognizes alumnae who exemplify the Delta Gamma philosophy of community service through volunteer and philanthropic activities. Recipients bring a sense of pride to their alumnae groups through outstanding community efforts and involvement. You can find Oxford Award instructions here.