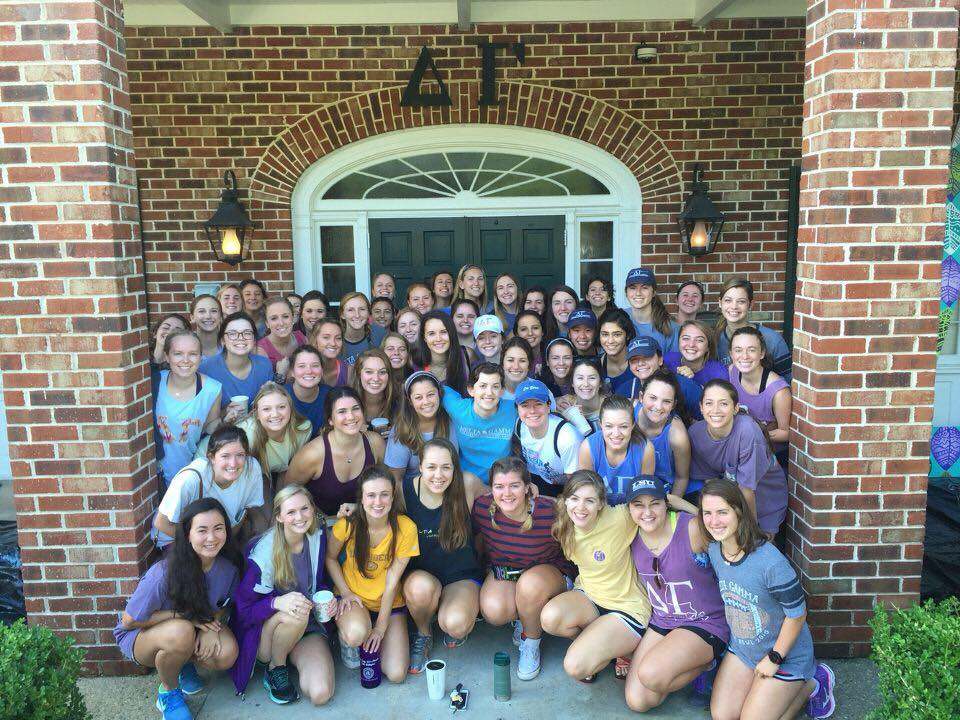 I saw the post on Facebook looking for stories of sisters being 'helpers.' I immediately thought of Deborah Gay, Epsilon Chi-South Carolina. Deborah's family home in Irmo, South Carolina, was destroyed by the floods in South Carolina in 2016. Her parents have nearly completed rebuilding their home and lives. Throughout that process, Deborah was humble and grateful for the support and gifts from friends and family around the country. Recently, Deborah has taken this experience and is paying forward the kindnesses showed to her family by collecting donations (monetary and supplies) to bring to the people of Louisiana as they deal with these most recent floods.
Ironically, in 2016, the University of South Carolina football team was scheduled to host Louisiana State University (LSU), but was unable to because of the floods. LSU hosted the game instead. The university collected donations for the flood victims in South Carolina, raised money and even played the Carolina alma mater in their home stadium. That kindness was not forgotten.
This year, the people of South Carolina are paying it forward with truckloads of supplies. Deborah and her family are helping out because they know all too well what's really needed and when. It's obviously very personal for them and Deborah is dedicating so much time and effort to help others overcome what she and her family are nearly finished dealing with. Long before these trying times, Deborah had always been a shoulder to lean on when one was needed. Showing up during these times really demonstrates the power of "doing good," not just in your own community, but anywhere it's needed.
Moira Kelly
Epsilon Chi-South Carolina