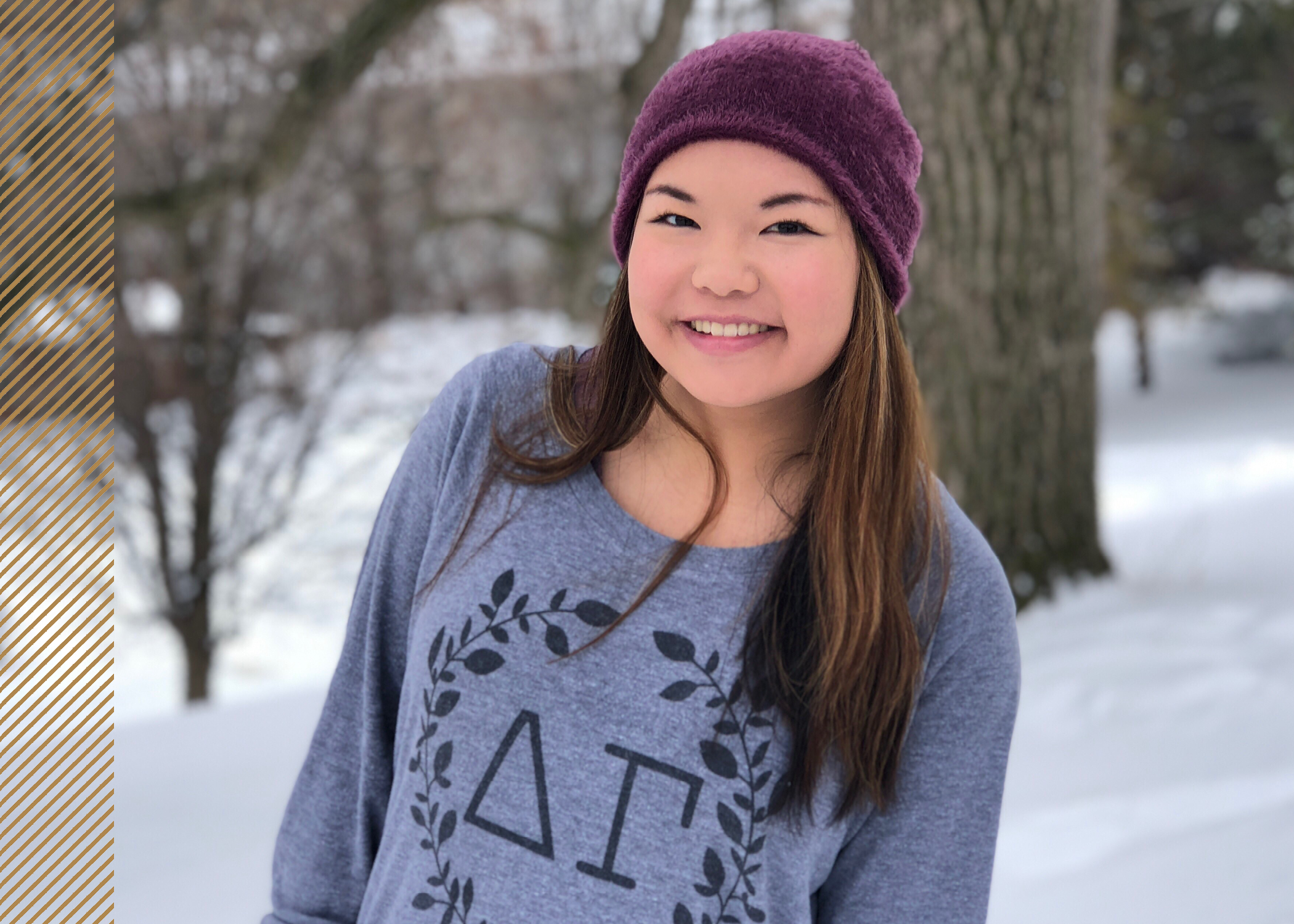 Samara's Story: Reflecting on My Asian Identity
Meet Samara Morris, Alpha Zeta-Lawrence! She is a senior studying music education and clarinet performance and recently served as her chapter president during the 2020-2021 academic year. This month we are celebrating Asian American and Pacific Islander (AAPI) Heritage Month, and we are honored to be sharing stories from our members to provide members the opportunity to lean into our value of educational and cultural interests as outlined in Article II. Samara was adopted from China as an infant and she hopes to share this formative experience with other members of the Do Good Sisterhood.

"Do you know your REAL parents?" "You're so lucky to be here!" "Do you feel connected to your own country?" I was adopted from Wuhan, China when I was 11-months-old. I am extremely fortunate to have been raised by a loving and supportive family, as many may not have that experience. However, in addition to the heaviness that comes with being Asian in America, being an Asian adoptee is completely different. As said in the movie "Crazy Rich Asians," I've been told I'm a banana: yellow on the outside and white on the inside. Recently with Stop Asian Hate, I have struggled with feeling "Asian enough" to be part of the rhetoric. I didn't grow up in an Asian household, I grew up in a predominantly white community. I don't speak Mandarin, English is my first language. But people look at me, and there is no doubt that I am Chinese. Because of this, imposter syndrome can be extremely prominent in many adoptees. It feels like the stereotypical "Asian" title is something to be earned rather than something I already have. Even though there have been roughly 80,000 U.S. adoptions from China between 1999-2016, I've noticed that the perspective of Asian adoptees is often overlooked. After reflecting on my Asian identity in the last year, this is the most I have felt connected to AAPI Month. Especially after finding more of an adoptee community through Facebook, I am embracing my Asian identity more and more. Although I don't completely know what being Asian means to me, the support of my sisters, friends and family has helped me a lot. I hope that my story serves as an impact to those who have not thought about the Asian-adoptee perspective and for other adoptees to know they are not alone. It is not always easy to find an adoption community, but please know that there are many out there with similar experiences. I believe it is important for all Delta Gammas to celebrate AAPI Month because uplifting our AAPI sisters is a crucial part of Article II. I have received a lot of support from my sisters throughout this past difficult year and I hope that the future of this organization will be strongly rooted in compassion and inclusion.

Learn more about Asian/Asian American adoption and identity here.