Redefining the Path: Building Personal and Professional Connections through COB
Continuous Open Bidding (COB) is more important than ever this year as health guidelines have changed recruitment activities and regulations resulting in altered opportunities for women to learn about the sororities on their campus. Through this series, we are introducing sisters who found the Delta Gamma sisterhood through the COB experience and have now dedicated their alumnae life to our sisterhood.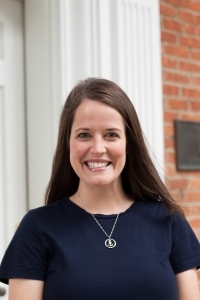 Meet Jess Patterson, Zeta Rho-Ohio, Fraternity Archivist
"I joined Delta Gamma in the fall quarter of my sophomore year. Had a COB experience not been something that was available to me I would not have joined Fraternity/Sorority life during my time at Ohio University. The "formal" recruitment process (as it was called when I joined) was not appealing to me from the PNM perspective for a few key reasons. I was worried about the time commitment and the conflict it would create with my classes and other activities and I was also worried that the experience wouldn't allow me to objectively evaluate the organizations on my campus. From my outside perspective looking in – primary recruitment seemed like a rushed and emotionally charged process and to be honest, I was not sure that my return would be worth it if I did join on of the organizations.
My friend Kelli was a member of Delta Gamma and asked me to attend Zeta Rho's COB event that fall. The events were being held at the chapter house and she described it as an opportunity to meet some great women who she had grown to love, whether I joined or not. Kelli had been a member of DG for almost two years at that point and she told me she was sure I would love DG and that in me she saw a lot of qualities she felt would enrich the chapter. I wasn't sure if she was just giving me a really good sales pitch or not but regardless, I agreed to meet her at the house for a pumpkin carving event and the rest is history.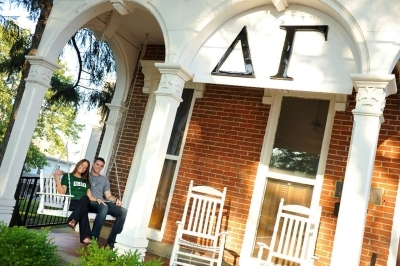 Delta Gamma gave me opportunities to grow and develop during my collegiate career that I would have otherwise never had. Ironically, I served two terms as vp: membership overseeing two primary recruitment for my chapter- it was one of my best Delta Gamma experiences. And that growth has extended into my alumnae journey both personally and professionally. Most important for me are the friendships I formed which remain some of my most cherished relationships today. It is all these reasons and many more that I am so thankful for my COB experience."