Redefining the Path: Finding your sisterhood through COB
Continuous Open Bidding (COB) is more important than ever this year as health guidelines have changed recruitment activities and regulations resulting in altered opportunities for women to learn about the sororities on their campus. Over the next few months, we'll be introducing sisters who found the Delta Gamma sisterhood through the COB experience and have now dedicated their alumnae life to our sisterhood.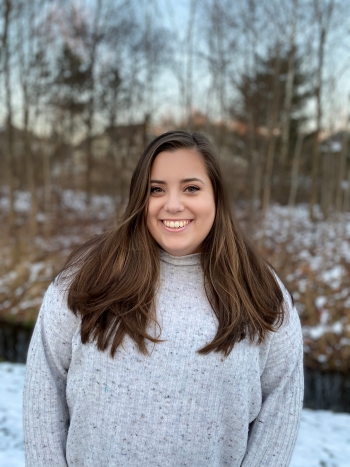 Meet Anel Mattar, Theta Beta-Case, Collegiate Development Consultant (CDC).
"My first semester of college, I really struggled to get acclimated and find my place. This affected my motivation and focus on schoolwork, and I ended up finishing my first semester with a GPA that I was not proud of. My campus did deferred recruitment [in the spring semester each year] so when it came time to go through recruitment, my GPA ended up affecting my eligibility. I was extremely disappointed, as I was planning on studying abroad the following spring and therefore would not be able to go through recruitment again. At that point, I had accepted that joining a sorority was not going to be for me.
The following fall, a close friend of mine texted me asking if I was interested in attending Delta Gamma's COB events and going through the process again. I texted her back and said, 'Sell me on DG.' She then proceeded to tell me about her experience and how she had grown in her time in the chapter. I had raised my grades and figured I had nothing to lose. I attended the first event and just felt like I finally found a group of women I could connect and grow with. I felt like I had found a home. When I got my bid, I was shocked but so incredibly happy at the same time. The COB process allowed me the opportunity to join a chapter that I otherwise would not have been able to because of my academic plans. It was also a more relaxed experience where I felt like I could be myself.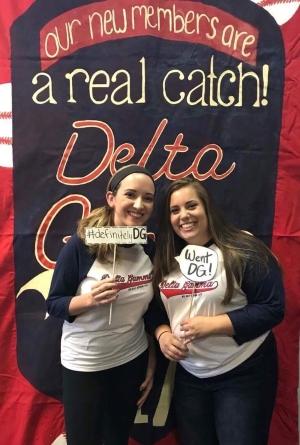 When I got back from studying abroad, I was able to attend the Lewis Institute and further grow my love for Delta Gamma. I was able to serve as chapter president and develop my leadership skills. I joined a community on my campus that was empowering and encouraging. I became heavily involved not just in my chapter, but also the fraternity and sorority community and even won an award for my involvement and dedication. Now, I am so incredibly lucky to work for Executive Offices as a CDC and continue to share my love for Delta Gamma. As I think back and reflect on the ways I have grown and the things I have been able to accomplish because of Delta Gamma, I can't help but think of the young woman that attended that first COB event with no expectations and no idea what was to come."