Mission Moments: Service for Sight
Adaptive Sports Center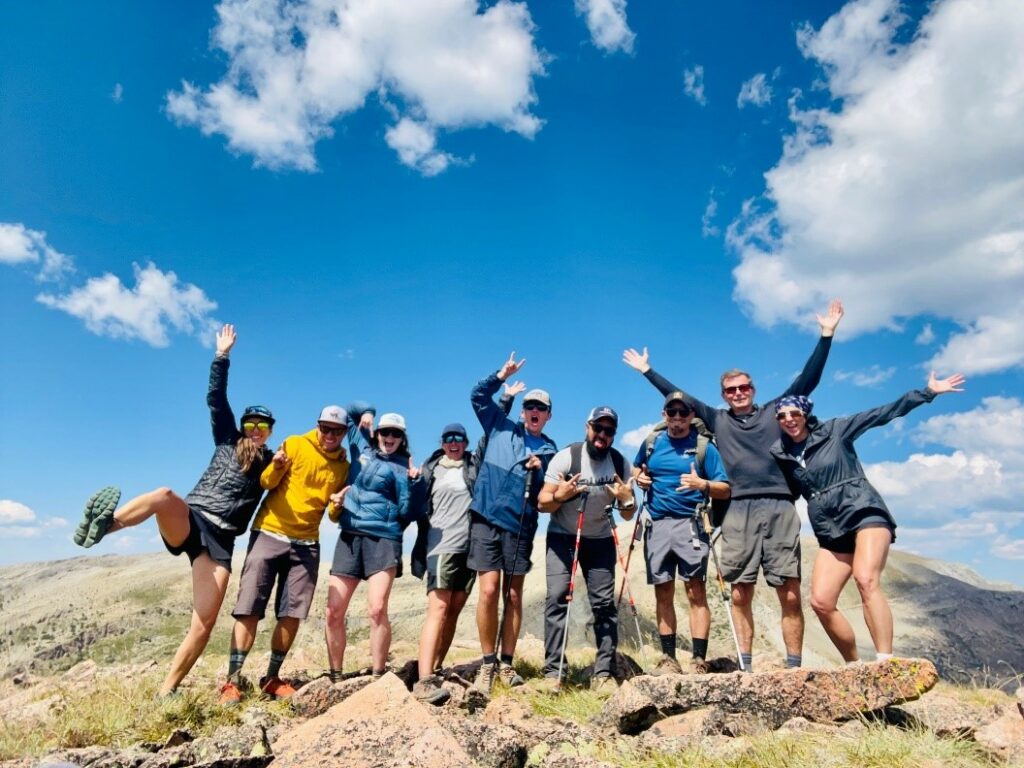 Advocating for equal access to outdoor recreation is core to the mission of the Adaptive Sports Center's (ASC), one of our Service for Sight grant recipients. Since its inception, the ASC has offered adaptive adventures at a reduced rate. In January 2022, the ASC introduced the Adventure Equity Initiative (AEI), further reducing the price of a full-day lesson to $125. This initiative makes the ASC one of the most affordable, if not the most affordable professionally facilitated adaptive sports programs in the nation. For example, similar Colorado-based adaptive sport programs charge $265 to $550 per day.
The ASC recognizes that the cost to enjoy the outdoors is commonly a barrier for people with disabilities, including those living with blindness or other vision loss. ASC participants have access to state-of the-art equipment and fully accessible facilities, one-on-one attention from expert instructors, and many take lessons on an indefinite basis due to their need for adaptive services. Although these special considerations increase the cost of participation, the Adventure Equity Initiative helps break down barriers by subsidizing the cost to make participation more accessible.
ASC grants manager, Aimee Hoyt, shared, "We plan to offer our new AEI rate throughout the next year, enabling more participants with disabilities to access our life-changing programming. Our goal is to ensure the financial stability of the program and continue the new pricing structure indefinitely. The Delta Gamma Foundation's Service for Sight grants have been instrumental in supporting our mission and enabling us to continue to offer programming that is affordable for our participants.
People living with disabilities are one of the most underserved populations in the U.S., and programs have historically been hard to find and expensive to participate in. Over three million Americans of all ages and backgrounds live with visual impairments, and research has shown that 'positive approaches to promoting health [for people with disabilities] are important because this population has a high rate of health problems, including obesity, cardiovascular disease, diabetes, and depression.' Additionally, COVID-19 has significantly impacted our world, and for people with visual impairments, recreating in the outdoors provides a crucial escape from the challenges of social isolation and much-needed opportunities for physical activity. Support from Delta Gamma members truly does make a difference in the lives of people living with visual impairments. Working for the Adaptive Sports Center, I talk to participants daily who describe the impact our programming has on their lives, and we wouldn't be able to do what we do without funders like the Delta Gamma Foundation and our extraordinary volunteers."
Good friend and long-time participant at ASC, Lonnie Bedwell, had the following to say about his experience with the ASC, their staff, volunteers and supporters:
"I love the Adaptive Sports Center because of the people. They're more than friends to me, they're family. I come out here and they embrace me. They make me feel like I'm important. I have value. I have purpose. Just being here sparks up my life. The people who do the programs, the people who support the programs, the participants, the caregivers, it takes us all to just join in and change this world and make it a wonderful place for us to live."