Looking Back at a Year on the Road with Our Two Named CDCs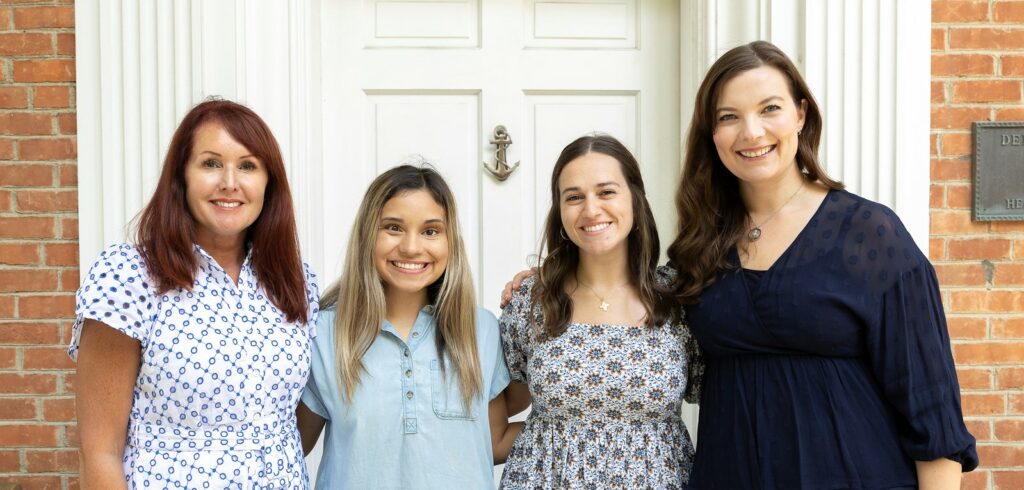 For over 75 years, Collegiate Development Consultants (CDCs) have been an integral part in the growth and development of the Do Good Sisterhood. In recognition of the character and quality of CDCs, two awards are given each year through the Delta Gamma Foundation. The Stuart Award was established by Helen Catherine (H.K.) Davis Stuart, Kappa-Nebraska, in 1995, for the CDC with the highest interview score. The Baynard Award, created by Mildred Moyer Baynard, Kappa-Nebraska, recognizes the CDC who will work with Delta Gamma's newest chapter.
The 2022 recipients of these awards were announced last summer:
Alexie (Lexi) Rendon, Gamma Xi-Texas Tech, 2022 Stuart Consultant
Ella Brown, Epsilon Phi-Loyola, 2022 Baynard Consultant
Lexie and Ella were featured in the Foundation's 2021-2022 Annual Impact Report, where we learned what they were looking forward to and what they intended to accomplish during their year on the road.
As the academic year comes to an end, Lexie and Ella shared personal reflections about their experiences and memories that will remain close to their hearts forever.
Ella Brown, Epsilon Phi-Loyola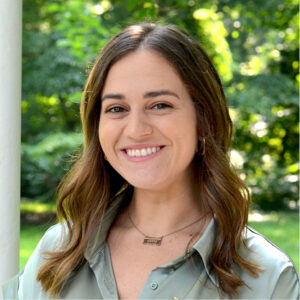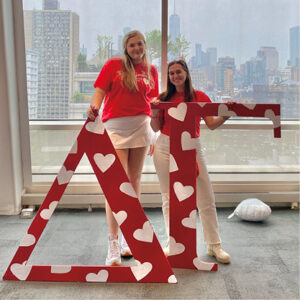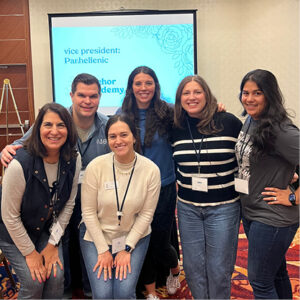 "This past year as a CDC has truly been a year of challenges, growth and new experiences. From assisting Epsilon Kappa-Clemson with their first formal recruitment to watching Bachelor in Paradise with the women of Beta Gamma-Utah, this job is anything but boring! I simply hope that I have made an impact on the women who have made such an impact on my life!
One of my favorite memories this year was serving as a facilitator at Anchor Academy in Seattle. It was wonderful seeing and meeting other staff members, alumnae volunteers and Friends of the Anchor while exploring a new city! Another one of my favorite memories is playing sardines with the other CDCs while staying at EO for training! In case you were wondering, there are so many great hiding spots at Executive Offices!
I'm so thankful that the CDC program has given me such an amazing team of women who truly support each other on both personal and professional levels. They inspire me to be the best version of myself each and every day, and I hope these friendships will last a lifetime!"
Lexi Rendon, Gamma Xi-Texas Tech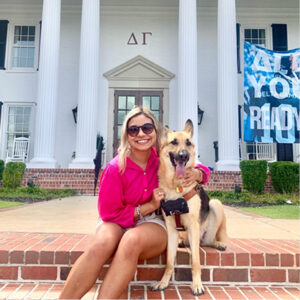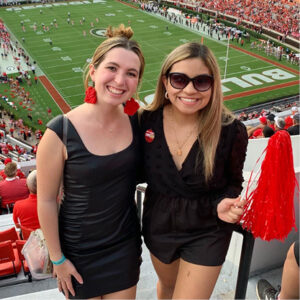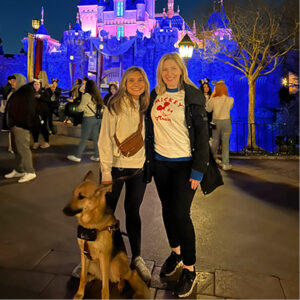 "As we approach the 150-year celebration, I can't help but reflect on the many incredible leaders of our fraternity and all those to come. I feel blessed and honored that I was chosen to be one of them. My year as a CDC is one that I will never forget. Time and time again, I am inspired by the courage, ambition, joy, love and passion our collegians have for life in and outside of Delta Gamma.
Additionally, I feel so fortunate to have met the most genuine and kind-hearted advisers, regional volunteers and alumnae who welcomed me with open arms and reminded me how much of a treat and privilege it is to be part of this sisterhood.
Of all the memories, I am most thankful for those spent making genuine connections and getting to know women for who they truly are. From deep talks about life passions while grabbing sushi, to late-night chats about alumnae life over hot tea, to hiking while telling funny childhood stories, to all the times in between, these are moments I will never forget. Thank you to the many sisters who have made my year as a consultant so special. I am forever grateful for you."
-------------------------------------------------------------------------------------------------
The Delta Gamma Foundation proudly funds Training and Programming opportunities through generous gifts to the Foundation, in the areas of social responsibility, health and well-being, and leadership. This includes the Collegiate Development Consultant program, which is funded in part by the Foundation.