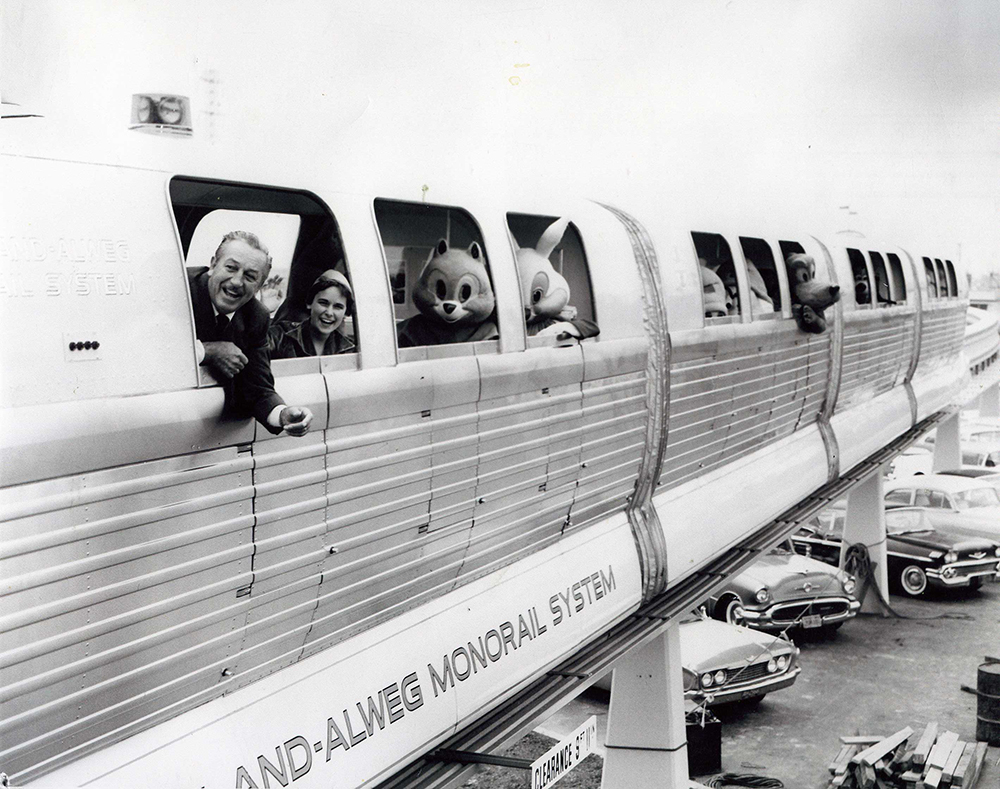 Joan (second from left) riding the Monorail at Disneyland next to Walt Disney and other characters.



Though Peter Pan might be frequently played by a woman on stage, at Disney parks, only one woman has ever dressed as the character. That woman happens to be a Delta Gamma, Joan Marett, Gamma Chi-Cal State, Long Beach. As a collegiate member in 1960, all the girls vied for the most elusive summer job at Disneyland in Anaheim, California, which opened just five years earlier in 1955. Joan not only acquired one of those coveted positions, but she also paved the way by being the first ever Peter Pan character at Disneyland.
To apply for a summer job at Disneyland, prospective employees had one day. Unfortunately, Joan couldn't make it to Application Day and had resigned herself to finding another summer job. To her surprise, she received a call shortly after about auditioning to be a character. A friend of hers had dropped her name as being the perfect candidate to portray Peter Pan. They were looking for someone petite and with short hair. After walking into the audition, she was offered the job on the spot, even though more auditions were scheduled later.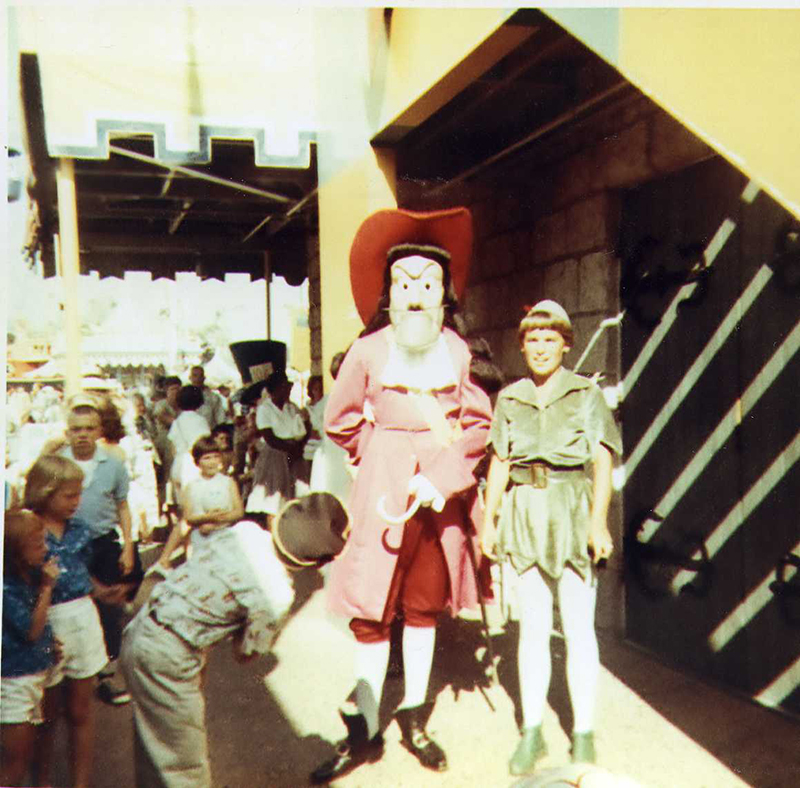 Joan posing next to Captain Hook in the summer of 1961.
On her first day, she arrived at Disneyland, was fitted for her costume and sent out into the park with zero instructions. This is in stark contrast to the rumors you hear about the intensive training Disney characters go through today. She even wore her wedding ring on the job! Her first year portraying Peter Pan, Joan worked 48 hours a week and was paid $2 an hour, plus time and a half overtime pay.
Though Joan remembers working at Disney fondly, there were some drawbacks. As someone dressed as a "real" character, she had to deal with things the fur costume characters did not. (However, they had to deal with temperatures reaching 120° inside the suit.) Kids would often follow her around, parents would ask her to hold their "stinky and sticky" children, and many park guests weren't always the nicest. Regardless of the downsides, Joan decided to return for a second summer as Peter Pan.
Joan posing next to Mike the Crocodile in the summer of 1961.
There were some changes during the second summer in 1961. The staff no longer received overtime and instead worked 6 days a week for 6.5 hours each at $2.10 an hour. Joan worked the late shift from 3:30 to 9:30 p.m. She didn't get to interact with as many kids as a result. During year two, she stayed with Captain Hook and Mike the Crocodile most of the time. After all, it was part of her job to make sure kids didn't ride on the crocodile tail.
Since her summers in the '60s working at Disneyland, Joan's family has continued her Disney legacy by having multiple Disney employees. In 2010, to celebrate her 50th wedding anniversary, her then son-in-law brought her and her husband to Disneyland to celebrate. He brought them to Walt Disney's private apartment on site and introduced Joan to a special guest: the current Peter Pan at the park. Joan however, was a bit disappointed. She was hoping to swap stories, but the man would never break character!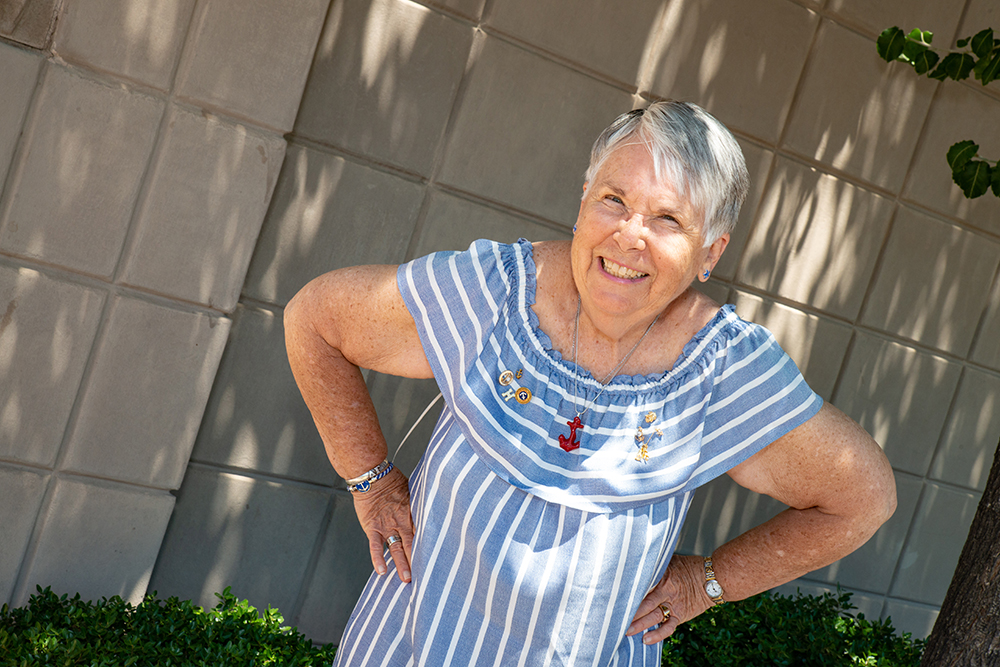 Present day photo of Joan Marett taken at Delta Gamma Convention this summer.



Today, Joan resides in Arizona with her husband and continues to remain actively involved in Delta Gamma. She has served as an adviser for Beta Delta-Colorado College and is a Cable Award recipient for her dedication to the Fraternity. Her husband was also the first person to ever receive the Outstanding Faculty Award that the Delta Gamma Foundation presents every biennium during Convention. Though Joan did grow up, unlike the character she portrayed, she has been an outstanding representation of lifelong dedication to Delta Gamma since her collegiate years.