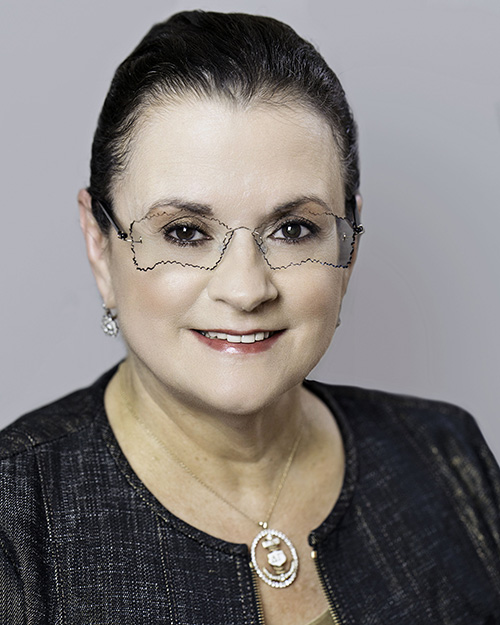 During Convention this summer, we installed a new Council. Wilma Johnson Wilbanks, Alpha Psi-Mississippi, is now the Fraternity President. Wilma has previously served the Fraternity and Foundation in numerous ways, including most recently, as the Foundation Board of Trustees Chairman. Get to know Wilma Johnson Wilbanks!
****
What is your favorite anchor item you own?
I own the anchor badge of a Psi-Lewis School 1875 initiate, which was a gift from her granddaughter. Unfortunately, her dear little letter H had been lost, but she purchased her replacement badge and wore it proudly throughout her life. (My favorite Delta Gamma item is a nail from the Lewis School encased in lucite that belonged to my dear friend Eleanor Slaughter.)
What are some of your hobbies/do you like to do for fun?
Collecting antiques, playing bridge and backgammon, reading
What did you want to be when you grew up when you were in Kindergarten?
To be an archeologist!
If you could turn any activity into an Olympic sport, what would you have a good chance at winning a medal for?
Parliamentary procedure, debate, or to be completely honest.... shoe shopping!
What is your biggest pet peeve?
unkindness (1) and poor grammar (2) [This was a tough choice!]
If you were a type of potato/prepared potato dish, what type would you be and why?
Gnocchi (because it adapts, depending upon the sauce.
If you could travel anywhere in the world, where would you go and what would you do there?
Venice, having tea at Cafe Florian
If you could only watch one movie for the rest of your life, what would it be?
This is a joke, right? Steel Magnolias, Divine Secrets of the Ya-Ya Sisterhood, Quartet, Woman in Gold, The Queen… and so many more!
What is something that is considered a luxury, but you don't think you could live without?
Handbags!!
What is one item on your "bucket list" you've yet to complete?
Trip to Antarctica
When you are having a bad day, how do you lift your spirits?
Have a cup of tea and read a bit from a favorite book (probably Helene Hanff or Dick Francis)
What is your favorite family tradition?
Holidays at my mother's house
What is the luckiest thing that has ever happened to you?
That Delta Gamma chose me, too, and marrying Bob Wilbanks (a tie)
What do you miss most about your childhood?
My grandmother and my great-aunts
What was the best compliment you ever received?
Being elected Fraternity President
****