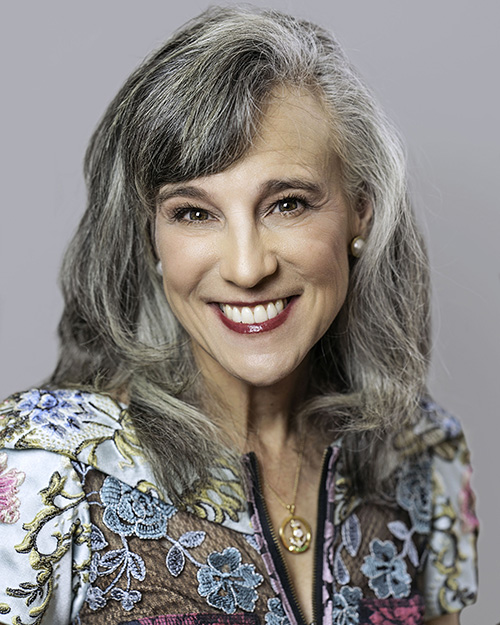 During Convention this summer, we installed a new Council. Staige Davis Hodges, Beta Theta-Duke, is now the Council Trustee: Communications for the Fraternity. Staige has previously served the Fraternity in numerous ways, including as Regional Director for Region 7 and the Fraternity Director: Member Education. Get to know Staige Davis Hodges!
****
What is your favorite anchor item you own?
Other than my badges, one of the most unique and special anchor items is a marble-top Victorian table my mother gave me for my 40th birthday. The wooden base has carved anchors and the apron beneath the marble has anchors in burled walnut. It most likely came from a ship's captain's home in the mid-1880s. It is in a place of importance in our home and I cherish it!
What did you want to be when you grew up when you were in kindergarten?
While my desire to be Quincy (Google late 1970s tv shows...) and be a medical examiner detective didn't come until later, I think my focus in kindergarten was aspiring to have a lime green Chevy Nova. No joke.
If you could turn any activity into an Olympic sport, what would you have a good chance at winning a medal for?
Estate saling. I estate sale. See what I did there? I made it into a verb. From the detective work finding great sales burgeoning with antique and mid-century finds, to the thrill of the hunt and the process of listing and selling on Etsy, many a Friday morning finds me racing around town, standing in early morning lines and stuffing my basket with goodies. Vintage Christmas selling would be my gold medal!
What is your biggest pet peeve?
It's a tie, but the same premise. People who stop at the top or bottom of an escalator to decide which way to go. That is easily tied with people leaving their shopping carts in the middle of an aisle or next to someone else's, thereby blocking the entire aisle as they 1) sometimes leave to go farther down said aisle, or 2) stand there and remember what they need!
What is the luckiest thing that has ever happened to you?
It's going to sound cheesy, but meeting my husband. It was a fluke we met, and I told my mother after our first date, "I just met the man I am going to marry." Twenty-three years later, with two wonderful daughters, and a life filled with precious memories together, we have weathered life storms and challenges of job hunting, grief and loss, and lack of sleep, and still love one another. He balances me, makes me a better person, and I love who I am when I am with him. He is truly my knight in shining armor and an Anchor Man through and through.
What do you miss most about your childhood?
Being an only child, I spent a great deal of time reading, studying nature (I can still name just about any flower or plant), and climbing trees with my neighbor, as I didn't have siblings as built-in playmates. We would ride bikes freely around our urban neighborhood and there was no sense of fear. I spent hours buried in books or in imaginative play, and weeks each summer on a friend's farm raising rabbits, riding horses and helping with their Four-H projects. Life was carefree, without screens, and was filled with tactile learning and the art of conversation. There was not an urgent sense of the demands of technology, and life was truly simple.
****