From the Archives: Centennial Quilt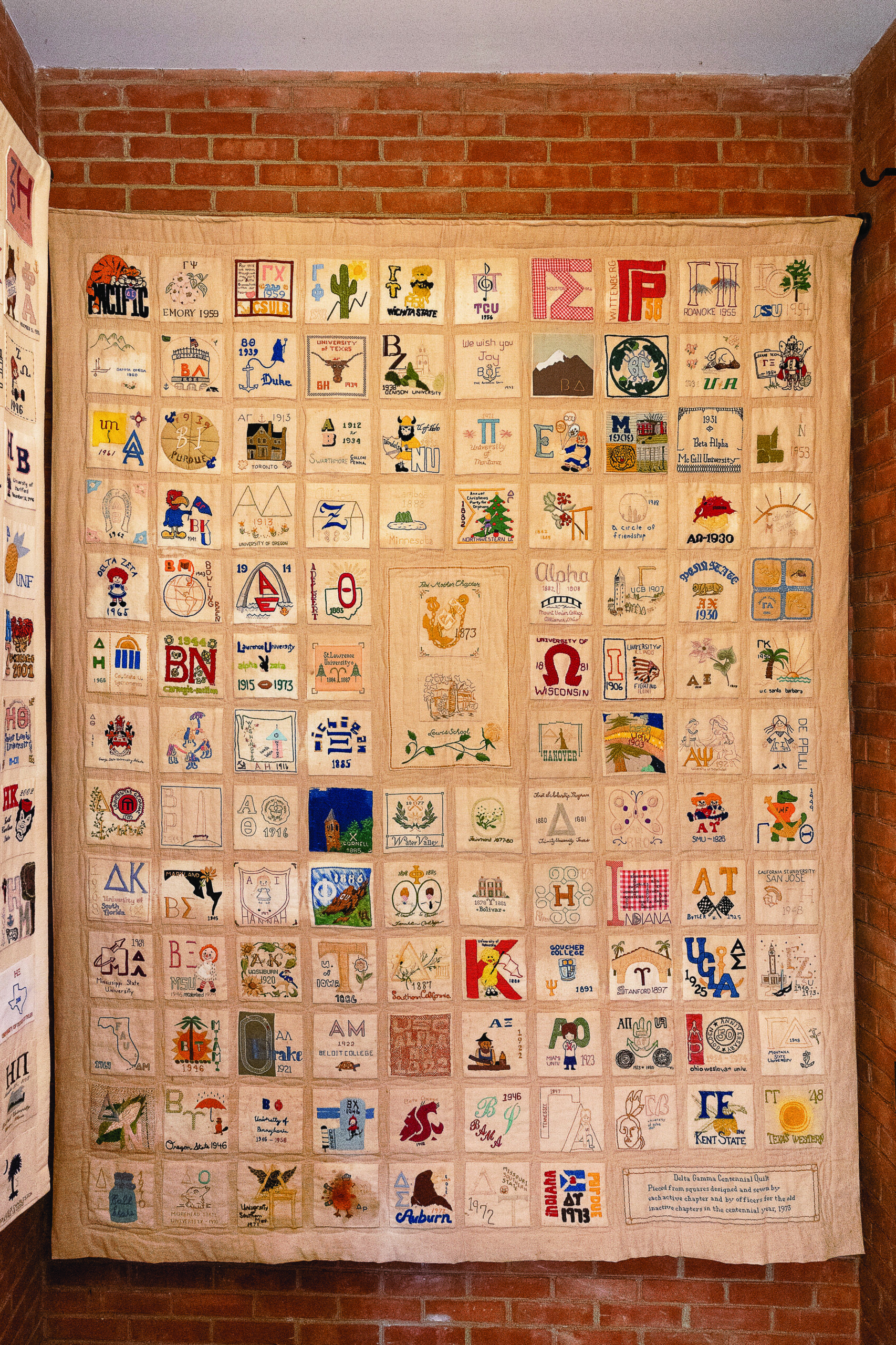 Delta Gamma was born in December 1873 when three young women found themselves far from home for the holiday season. They formed a club for mutual helpfulness that has grown into an international organization. We say goodbye to 2022 and enter 2023, the year Delta Gamma will turn 150 years old. For this final blog post of the year, we will look at one of the largest objects kept in the Frances Lewis Stevenson Archives: the centennial quilt.
In 1973, to celebrate Delta Gamma turning 100 years old, Officer Training Seminar (OTS) was held in Oxford, Mississippi, June 20–26. Kathryn Bell Gray, Mu-Missouri, who served as Fraternity President from 1972–1973, asked delegates to participate in a quilting bee as part of the centennial celebration. In her call to action, she spoke of how common quilting bees were at the time of the organization's founding and alluded to what a quilt can symbolize, "You pieced your own, or you helped a friend. Then you took it to a gathering of ladies to be quilted. In this Centennial Year, and with your help, Delta Gamma is about to have a quilting bee. We are going to make a friendship quilt stitched with happy memories and hope for the future of our Fraternity."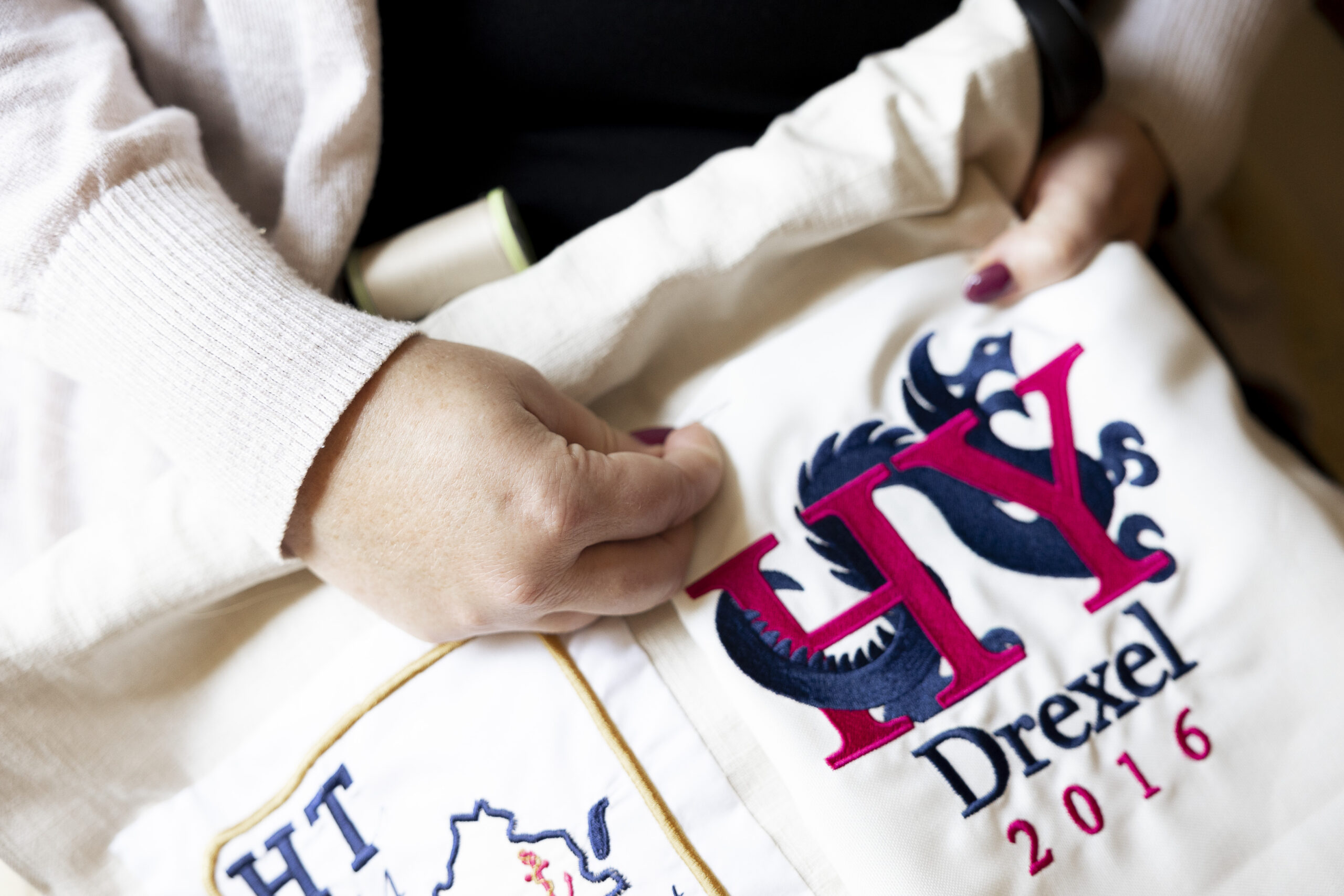 Kits and instructions were distributed, and each chapter was asked to create a design that reflected their school, location or their chapter in some way. But there were also several requirements for the design. Each had to include the chapter's letters and installation date as well as the name of the school. Squares for chapters no longer in existence were crafted by alumnae. The center square, larger than the rest, representing the Mother chapter, was done by Mary Ann Dalton Shepard, Nu-Idaho. New sections have been added over time over. As part of the 150 celebration, squares from chapters not yet represented on the quilt were gathered. They were sewn on by Nikki Sabato, Eta Upsilon-Drexel, an alumna initiate who was initiated at the 2022 Convention.
The Centennial Quilt is featured in the Cable Connection section of the Winter 2022 ANCHORA. Stay tuned to learn more about the work put into completing the squares for chapters established since 1973.