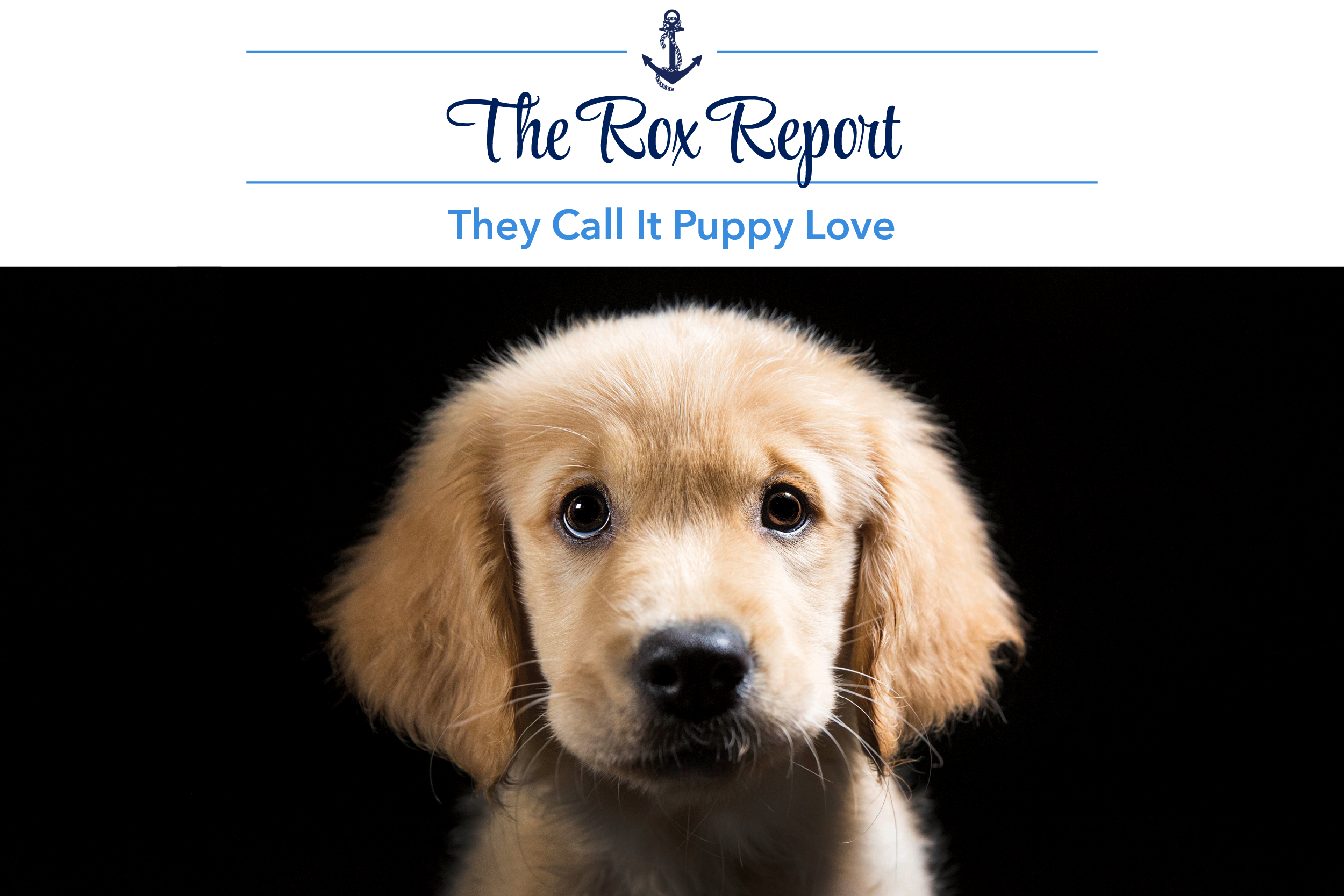 Look at those big bright eyes, that cute button nose and the soft fur fringe around that adorable, perfect face. No wonder they call it Puppy Love. You want to cuddle and coo these little creatures, but this pup is on an important mission and he knows that he has big PAWS to fill!
This little guy doesn't have a name at the moment, so let's call him George in honor of George Banta. George is the Cover Dog on the 2019 Southeastern Guide Dog calendar. He will receive his official name at 10 weeks old. George knows that he is one special pup to be chosen for the cover. Check out his photo shoot.

Puppies. Camera. Action!

Some pups grow up to be respectable lap dogs, but a select few are bred to become leaders. George is a leader and will be trained to become a guide dog transforming someone's life, giving them hope and confidence. With proper training, he will dedicate his life to the critical responsibility of providing freedom, mobility and independence to his owner. Best friend doesn't begin to capture the relationship George will have with his owner.

Southeastern Guide Dogs train these extraordinary dogs with the promise of bringing independence to people with vision loss including veterans with disabilities. Because of your generous support to Service for Sight this past year, the Delta Gamma Foundation awarded a grant to place a veteran in the Southeastern Guide Dogs' "Paws for Patriots Program." This program serves active duty soldiers and retired servicemen and women with the respect and dignity they deserve. George hopes that someday he will be given the opportunity to serve his country by becoming a guide dog for a veteran.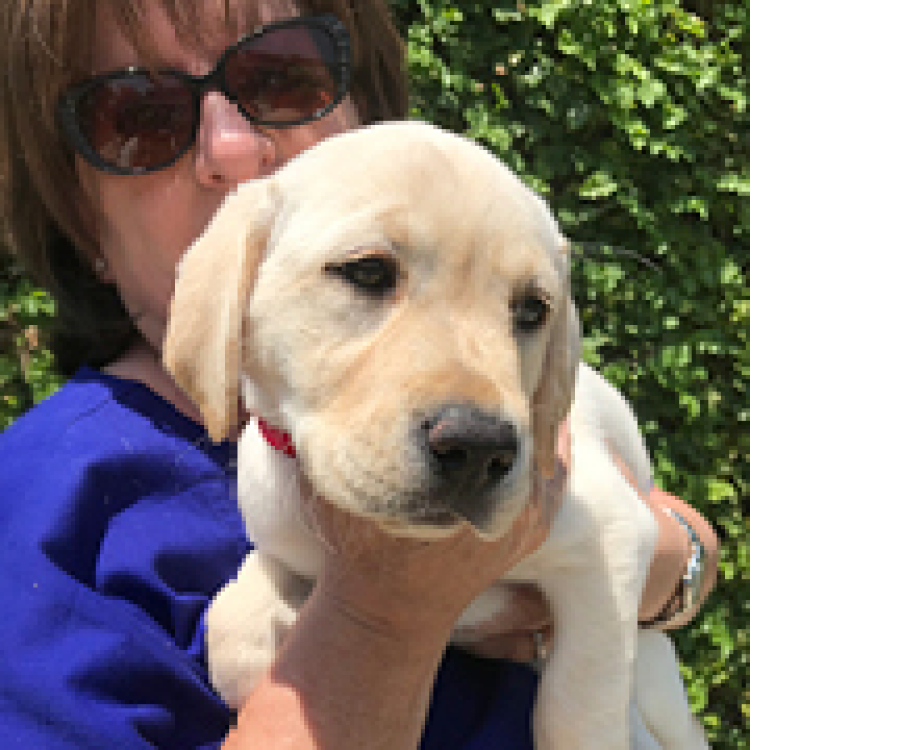 Meet Clooney. Clooney is an adorable yellow lab born June 23. He is one happy puppy because he is going to go home with his puppy raiser. The Delta Gamma Foundation proudly granted Guide Dogs of America, funds to sponsor Clooney from birth to 20 months to become a certified guide dog. Clooney thanks each of you for supporting Service for Sight and promises to work hard for Delta Gamma.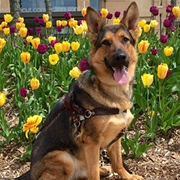 Fidelco Guide Dog Foundation is committed to partnering men and women who are blind with an elite breed of German Shepherd guide dogs. It takes two years and $45,000 to produce each guide dog. Fidelco gives these life-changing partners to blind clients at no cost. Fidelco also provides 24/7 lifetime service to clients with annual follow up visits. This past fiscal year, the Delta Gamma Foundation provided funds to cover the expenses to partner seven clients in their home to make sure they are working safely.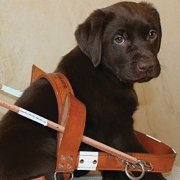 This little pup named Hope has already started her training made possible by the Delta Gamma Foundation. We proudly awarded a grant to OccuPaws to fund starter kits for puppies becoming guide dogs.
The Guide Dog Foundation received a grant from the Delta Gamma Foundation to fund the process of placing a guide dog with a recipient. We also funded a grant to America's VetDogsto help cover costs associated with the raising, training and placing a guide dog free of charge with veterans who have blindness or low vision.
Which dog will reach its destiny by helping someone with vision loss?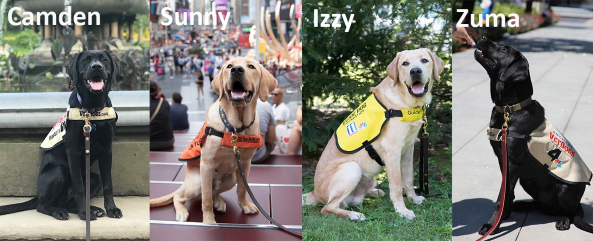 Over the past five years through Foundation Service for Sight Grants and the Chapter Giving Program, we have been able to award more than $425,000 to guide dog establishments across the globe.
We are so proud as a Foundation to support the wonderful work of national and local Guide Dog organizations. We know that we could not do this without your support to Service for Sight.

You are making a difference in changing the lives of our visually impaired…one dog at a time. Because of your support, recipients of guide dogs leave their training with a newly found freedom. What a difference a dog makes!

George, Clooney, Hope, Camden, Sunny, Izzy, and Zuma all bark in harmony:

Thank you, Delta Gamma!

Love,

Roxanne Ebner LaMuth, Epsilon-Ohio State
Delta Gamma Foundation Executive Director
3250 Riverside Drive | Columbus, Ohio 43221
1-800-644-5414
Roxanne@deltagamma.org
www.deltagamma.org
****