A message from the Delta Gamma Foundation Executive Director, Roxanne LaMuth.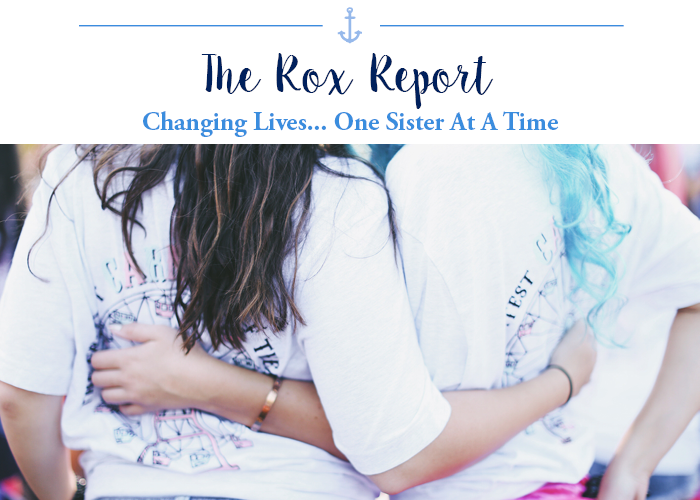 Nothing gives the Foundation greater pride than to make a positive change in the life of a sister. We embody Delta Gamma's vision of living the values that characterize us as an organization recognizing that every sister counts and every sister is a part of our future. More than ever before, the Fraternity and Foundation share a purpose that unites us as one Delta Gamma acknowledging that it is our responsibility to help our members move confidently in the direction of their dreams.
Delta Gamma proudly invests in the personal development of each member fostering our sisters to demonstrate responsible leadership. The Lewis Institute, one of 14 Fraternity programs which receive financial support from the Delta Gamma Foundation, is Delta Gamma's own values-based initiative with a specific focus on leadership development.
Meet Ayla whose life has been changed by the Lewis Institute: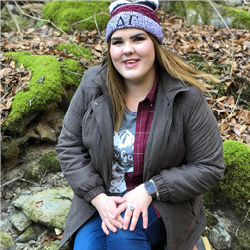 "I never saw myself as a leader until I got the opportunity to attend Lewis. Having the chance to challenge myself, get out of my comfort zone and be vulnerable has not only changed me as an individual, but has instilled in me the power to see the good in everything." -Ayla Jones, Epsilon Epsilon-Tennessee Tech
The strength of compassion and an inherent desire to "Do Good" are Delta Gamma's strongest links to our sisterhood. The Anchor Grant program exemplifies this feeling of compassion by reaching out to sisters in crisis helping them with financial assistance. Since the start of this fiscal year, July 1, 2017, the Foundation has awarded 14 Anchor Grants to sisters facing unexpected and extreme crisis. Eight of these women are victims of flooding from Hurricane Harvey.
Meet Maia whose life was changed by a Delta Gamma Anchor Grant: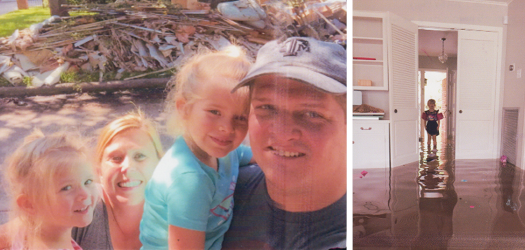 Maia and her husband had just purchased their forever home 43 days before Hurricane Harvey took away everything they had worked so hard to achieve. As if the devastation of watching their house fill with water wasn't bad enough, they found out two days later that there wasn't anything their insurance company could do since flood insurance doesn't even start to apply until you have owned your home for 60 days. Through your support, the Delta Gamma Foundation was able to give Maia and her family Hope and a positive spirit to face their challenge.
"I don't know how I will ever be able to repay the Delta Gamma Foundation for helping our family. We received the check yesterday and I can't tell you how much my heart was touched. I actually cried in front of my girls. I am so proud to be a part of such an amazing organization and look forward to increasing my involvement in the DG sisterhood in the future. Thank everyone at DG for making such a big difference in our lives." -Maia Pautsch Miley, Gamma Sigma-Houston
Ironically, in 2005, Hurricane Katrina was the catalyst that led visionary Carlene Moore Ellis, Delta Iota-Georgia, to later create a need-based scholarship program which in 2011 was aptly named Sisters Helping Sisters: A Need-Based Scholarship Program.
Reacting to this natural disaster, Carlene saw a need to help our Gulf Coast sisters and others affected in Texas, Mississippi, Louisiana and Florida. Impacted colleges were struggling to even operate and hundreds of students were being bused off their campuses with many campuses needing to close. Parents were losing their homes and students were losing their alma mater. And then…the economy fell apart, the stock market crashed, parents' home values were cut in half and jobs were lost. The birth of the program's initial name of Sisters in Crisis followed by Sisters Helping Sisters came out of this tragedy and resulted in an effort to help our collegiate members and their families with mounting student loan debt.
Currently, with student loan debt spiraling to more than $1.45 trillion dollars (Forbes 2018), Carlene's reaction to Hurricane Katrina in 2005 led to a program that has become a transformative investment in the lives of our Delta Gamma collegiate members and has hugely impacted our Fraternity.
Meet Sofia, a recent recipient of a Sisters Helping Sisters: Need-Based Scholarship: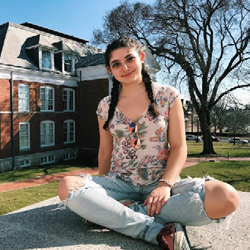 "Receiving this scholarship has impacted me in so many positive ways. I was a recipient of this scholarship last spring as well, and it was what inspired me to run for vp: Foundation. I hope to give back to the Foundation and my sisters in the future. …We are so fortunate to be part of an organization that is so dedicated to its members. Delta Gamma wants to see all members succeed in life. Sisters Helping Sisters has helped countless sisters and has afforded us the opportunity to continue our college education." -Sofia Di Pietro, Zeta Chi-Delaware
With your generous support, you are changing lives, one sister at a time. On behalf of Ayla, Maia, Sofia and the Delta Gamma Foundation, we say thank you for your investment in our sisterhood. We are sisters working together for life in spirit and support.

Sisters for Life…isn't that what Delta Gamma is all about!

Roxanne Ebner LaMuth, Epsilon-Ohio State

Foundation Executive Director
****