By: Jayme Crowell, Alpha Pi-Arizona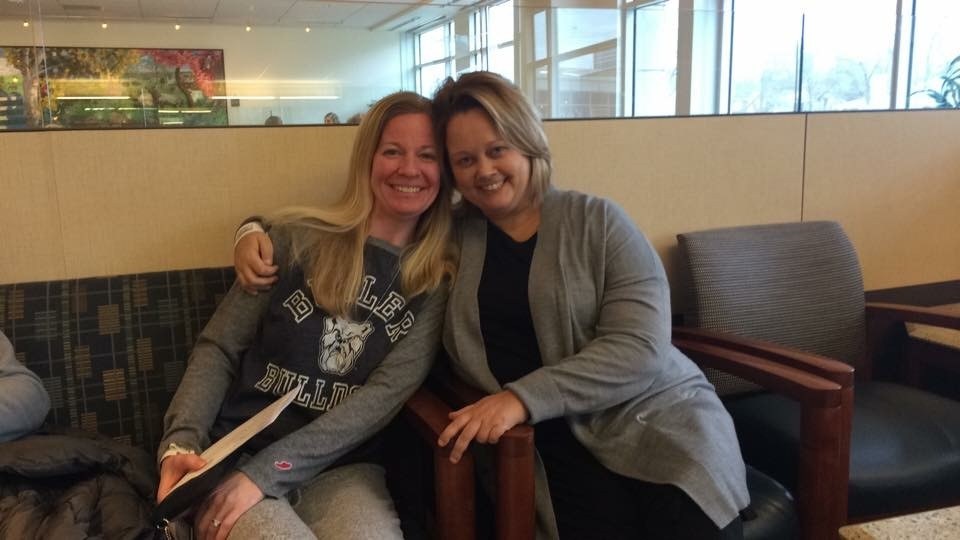 Tracy Tyndall Pabst is on the left, Laura Coker Blandford is on the right.
In 1994, Tracy Tyndall Pabst, Alpha Tau-Butler and Laura Coker Blandford, Delta Omega-William Woods, both received their bid cards to Delta Gamma and learned it was founded as a club of "mutual helpfulness."
Twenty-some years later, Tracy was more than mutually helpful. She did more than the phrase "Do Good" could ever have meant to them on that 1994 Bid Day. In 2017, she went into surgery to donate her left kidney and save the life of her sister in need.
Laura Coker Blandford, a Butler University transfer student, and known as "Laurie" or "Coker" among her Butler chapter sisters, was suffering from failing kidneys due to complications related to Crohn's disease, rheumatoid arthritis and other ailments. In late August 2016, she posted an urgent message on Facebook asking a friend to step forward and save her life.
Laura's post read, "I want to see my son graduate from high school, college. I truly feel I have so much life left in me that I want to live … my kidney soulmate, my needle in a haystack is out there. I just need to find them."
Immediately after reading the post, Tracy was in tears. "I couldn't stop thinking about it for the next two weeks. It was eating me up," Tracy said.
Tracy and Laura admit they were never "super close" when they were collegiate members. However, Butler University is a small, tight-knit campus community and their new member class had about 25 women, which created a solid foundation to build upon their future life-saving friendship.
Reflecting on those days in the mid-1990s, Tracy remembers Laura as always smiling around the house and immediately clicking with the women when she moved in after transferring from William Woods. "I can remember many good times with Laurie ... lots of laughing and dancing," Tracy said.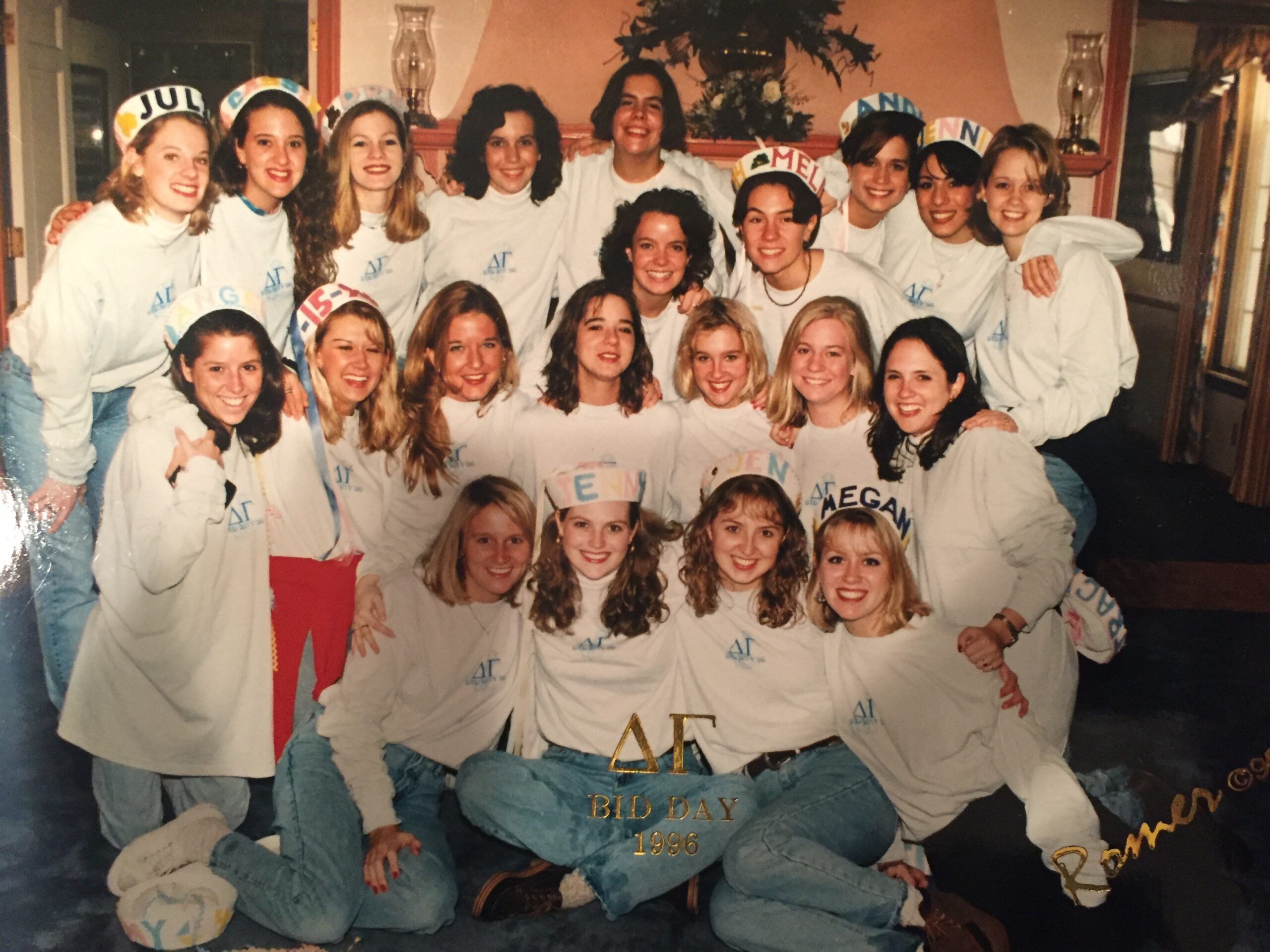 Laura remembers Tracy as the always effervescent, level-headed pharmacy major. Laura said she always admired Tracy for how incredibly nice she was and how hard she studied.
"Little did I know when we were doing secret handshakes and learning the importance of our motto to 'Do Good,' that 20 years later it would be so significant and powerful," Laura said.
In mid-September 2016, Laura posted again mentioning that she was still looking for a donor and her blood type was O-positive.
"That was my first sign," Tracy said.
Tracy talked with medical professionals. She talked with her husband and gained his support. Then, Tracy called Laura and gave her the news she had been praying for.
"I broke out into tears. There's a lot of meaning behind the bond we share. 'I'll give you my kidney,' means 'I will take care of you.' And honestly, I'd also do anything for her or the other girls in my chapter," Laura said.
They began the process to make sure they were a match. On December 6, 2016, they found out they were. Their geographical locations would make the donation process easier also; Tracy living in Indianapolis and Laura living in Louisville.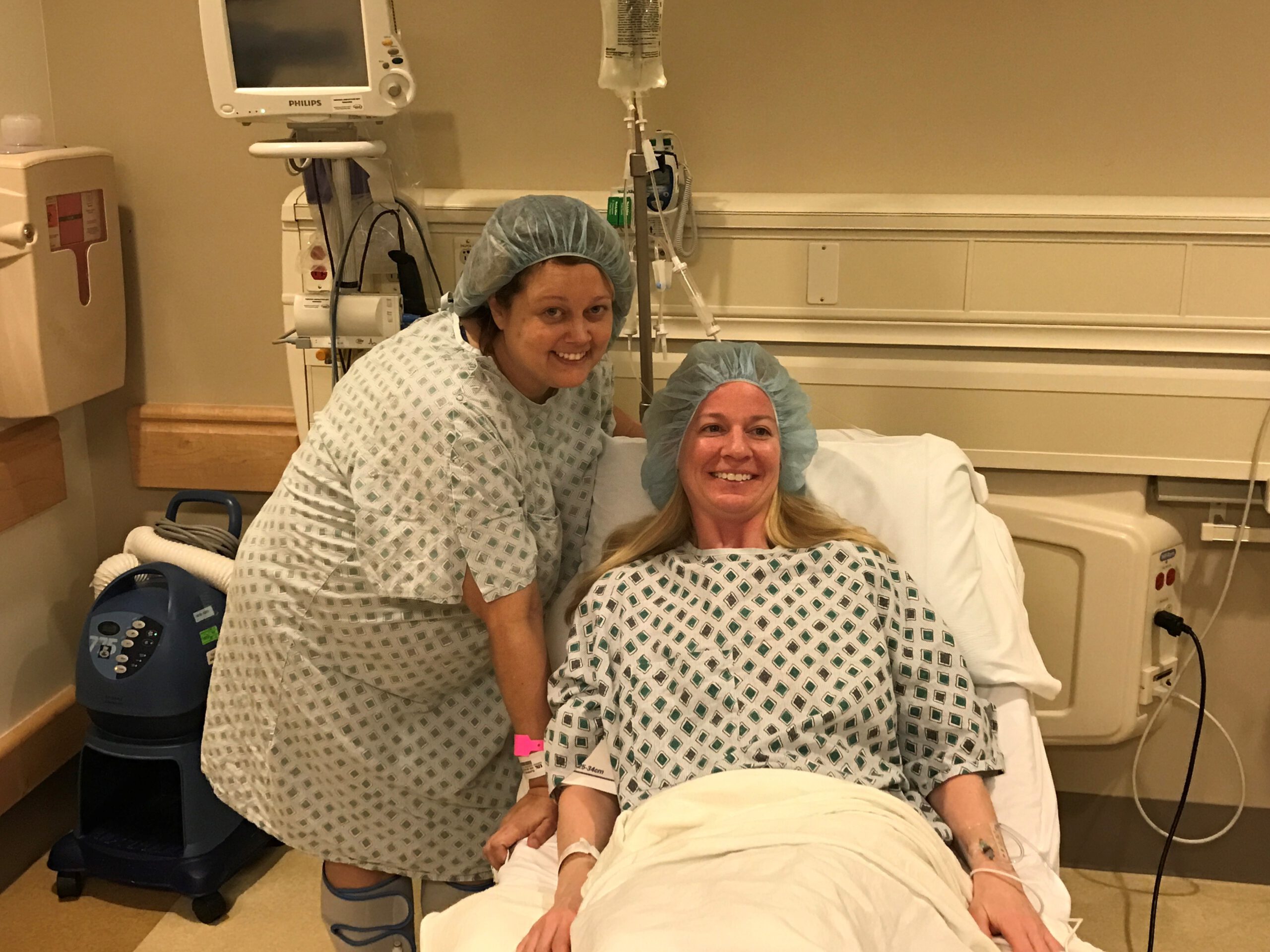 On January 19, 2017, Laura received Tracy's left kidney successfully at a hospital in Lexington, Kentucky, about an hour from Laura's home.
Laura faced some minor complications related to her other ailments, but is home now and recovering well.
Tracy was cleared to go back to work after three weeks of recovery. She returned home to her loving and supportive husband, whom she referred to as her 'rock' through all of this. His support nursing her back to health as well as the love and many cards and balloons from her DG sisters, friends and family made her recovery easier, she said.
Laura still can't put her appreciation into words. "I will never be able to express my gratitude to her," Laura said. "This was an amazing gift to our family."
Tracy believes this was meant to be from the day she received her bid card. "I am so glad that I listened to my heart. Being a Delta Gamma brought us together. The motto of 'Do Good' has never meant more to me than it did on January 19 when I got to save the life of not only my sister and friend, but a wife, mother, daughter and friend to so many."
Her hope is that when people hear her story, they will be inspired to "Do Good" for someone in need. "This world needs more of that," Tracy said.
Laura put it simply and said, "Tracy gave me life. She gave me life back."
****
To learn more, check out the Butler University Newsroom story at news.butler.edu.