Doing Good Means Doing Better.
Striving to become a more diverse, inclusive and equitable sisterhood
As Delta Gammas, we strive to "Do Good." This shared purpose has anchored our bonds of sisterhood since 1873, but today more than ever, it is important to remember that "doing good" requires action. It is not about "looking good" or about "being seen doing good." We want to do good in the world in the hopes that our world will become a better place for all people. This means that our sisterhood needs to become more diverse. More actively inclusive. More equitable. We recognize this need, and we know that this commitment has not always been the case in our past. We are committed to changing that, and we don't expect you to just take our word for it. We promise to demonstrate that commitment with tangible action in support of our many sisters who are not white.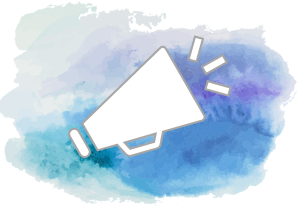 Sisters of color, we want to amplify your voice.
What action is Delta Gamma taking?
Below are the tools and trainings that we've developed and implemented thus far, as we seek to become a more diverse, inclusive and equitable sisterhood. This is not a marketing campaign, or a short-lived effort on a current topic. We know that this is barely scratching the surface of all the ways in which we need to be better champions for change.
In our winter 2019 ANCHORA cover story titled "Racism, Bigotry & Delta Gamma," we exposed and took ownership of the institutional racism and systemic discrimination that has influenced Delta Gamma. This process is called contextualization. This magazine was sent to 100,000 members of all ages to help start the conversation on an international, organizational level.
In January 2020, Fraternity and Foundation international Leadership volunteers and staff participated in workshop on identifying and combating implicit biases, led by the Kirwan Institute for the Study of Race and Ethnicity. We encourage all members to take one of the free assessments from Project Implicit in order to identify your own biases so you can start working to actively change them.
This article announced the future implementation of a training plan and equity audit. On May 11, 2020, the Fraternity Council endorsed a full-scale Diversity, Equity and Inclusion Training Plan, which outlines the training and education opportunities for all Delta Gamma audiences (collegiate chapters, alumnae, advisers, house corporations, Delta Gamma Leadership and Executive Offices staff) through summer 2021. We want this to be a long-term change at our core. As we grow and improve, we want to learn from our sisters along the way. Details on how this plan will be implemented will be shared with all sisters later this month (June 2020).
As part of our multi-year partnership with the Kirwan Institute for the Study of Race and Ethnicity, that began in December of 2019, later this month our partners at Kirwan will begin work on a four-part equity audit and climate assessment aimed at uncovering assets and barriers regarding promoting an equitable and inclusive Delta Gamma. The primary objective of the equity audit is to gain greater understanding on a wealth of topics related to racial inequity by evaluating our current policies, procedures and programming, and provide a space for members of color to share their stories and lived experiences. The changes that will be made as a result of the audit will assist to ensure anti-racist, inclusive and equitable policies, procedures and organizational norms within Delta Gamma. The Fraternity will be evaluating things like our legacy policy, Honor Board procedures, election processes and so much more in this process, led by a third-party expert in this space. We look forward to the ways in which we can continue to champion important changes to better our organization, the experiences of our sisters, and our impact on the world.
If you have questions about these efforts, please email DGcontextualization@deltagamma.org
Members will be able to share personal testimony about their experiences within Delta Gamma with the experts at the Kirwan Institute directly. Instructions for how to do so will be shared with members via email and on other communication avenues.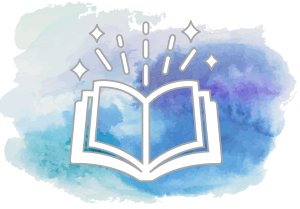 Here are opportunities to engage in learning with and alongside Delta Gamma.
We hope that all sisters who want to contribute to lasting change in our society will start by following this path, which we will continually be expanding:
Article II Talks are webinar-style learning sessions for members and non-members. These talks are grounded in the pillars of Article II of our Constitution: high ideals of friendship, educational and cultural interests, social responsibility and the best qualities of character.
Sisters, Let's Discuss White Privilege | In this Article II talk, join four sisters as they talk about their experiences as beneficiaries of white privilege while fostering a space for judgement-free learning and growth. We believe it is important to note that all guest hosts identify as white. Although it is incredibly important to listen to and amplify the voices of people of color, the guest hosts acknowledge that it is not the responsibility of people of color to educate white individuals on the topic of white privilege.
Understanding Microaggressions | The impacts that microaggressions have are anything but small. And as sisters who come together in the name of "Doing Good" and social responsibility, it's on us to talk about them. Join us on Wednesday, June 10, for an Article II Talk on the Impacts of Microaggressions. Register here.
DG Dialogues, launched in 2018, is Delta Gamma's member education program. As a part of DG Dialogues, chapters complete four programs over the academic year, corresponding to each value of Article II. Programs are completed in small groups of 10-15 to allow for deep discussion and meaningful learning.
Many of the program options for our 'educational and cultural interests' value center around diversity, inclusion and equity, including "Social Identities 101", "The Importance of Language", and "Social Justice Issues: Race and Ethnicity".
Chapter management team (CMT) officers who want to improve their chapter members' commitment to equity and inclusion should implement one of these programs, whether virtually or in person. Though four are required for each chapter, that does not mean your chapter can only do four programs. If you think your chapter needs more opportunities for DG Dialogues or would like to see different topics, tell your CMT officers what you would like for your chapter.
What are we missing? Tell us what you'd like to see from us as we work toward becoming an intentionally inclusive organization, by emailing us at EquityandInclusion@deltagamma.org.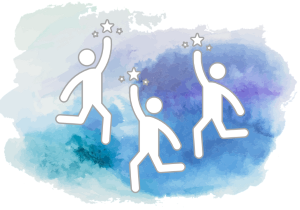 Here are a few of the many avenues to learn, grow and donate:
To Watch
13th (Netflix)
Dear White People (Netflix)
If Beale St Could Talk (Hulu)
When They See Us (Netflix)
To Read:
To Listen
To Donate
"Having been founded upon the principles of personal integrity, true friendship, and social responsibility, I know that I speak on behalf of the Fraternity Council and all of my Delta Gamma sisters when I condemn any and all acts and expressions of racism, bigotry, and hate. Our expectation of our members is that they embrace all citizens of our global community with respect, good will, and kindness. Abuses of power, flagrant violence, and preying on others based upon racial hatred are appalling acts, and have no place in a civilized, hopeful world."
-Wilma Johnson Wilbanks, Alpha Psi-Mississippi
International President