Diary of a CDC: Reset, Rest and Relax!
By Caroline Morgan, Delta Kappa-South Florida
With over 95 chapter visits completed our collegiate development consultant (CDC) team is busy supporting collegiate members both in-person and virtually! Did you know that being a CDC is full-time job open for recent DG graduates to apply? Applications for the 2022-2023 CDC team open November 15 and close January 2, stay tuned for more information.
To learn more about the program follow our blog series - Diary of a CDC! Each week one of our CDCs will share stories from the road, application tips and more. This week, second-year CDC, Caroline took some time to write in her diary.

Looking back on this fall semester so far, I have had so many wonderful experiences and met so many incredible people. It's weird to think that I only have three visits left before we're back in Ohio for in-gathering with the team. The most exciting part of being a collegiate development consultant, in my opinion, is all the new experiences that I wouldn't have in any other way! I'm someone who loves self-reflection, so I've been thinking a lot about these past few months and the places I've been. One thing I reflected on recently is how often I'm asked questions about my job. Whether it's a friend asking me about what happens if I get sick or a chapter member wondering where I've been this year or even a stranger, I'm talking to asking what I do for a living that allows me to travel so much (all questions I've gotten). By far, though, the most common question I am asked is, "do you ever get to go home?" In short, yes, I do! But there's a lot more to that answer that most people don't realize at first.
As CDC's we don't follow a traditional work schedule. Meetings don't always fall between 9-5 and we have commitments or travel on weekends too. To balance this, we have ten days off each semester in addition to our time at home around the holidays. These days off are often referred to as breaks and most breaks are two to three days long. Most CDCs have a break each month of travel and they vary based on how long and how frequent you want them. And believe me, ten days feels like a lot more than it seems when you consider all that you can do with them! I want to share how I've spent my break days this semester to give you an idea of what they are used for and to show you that yes, I do get to go home.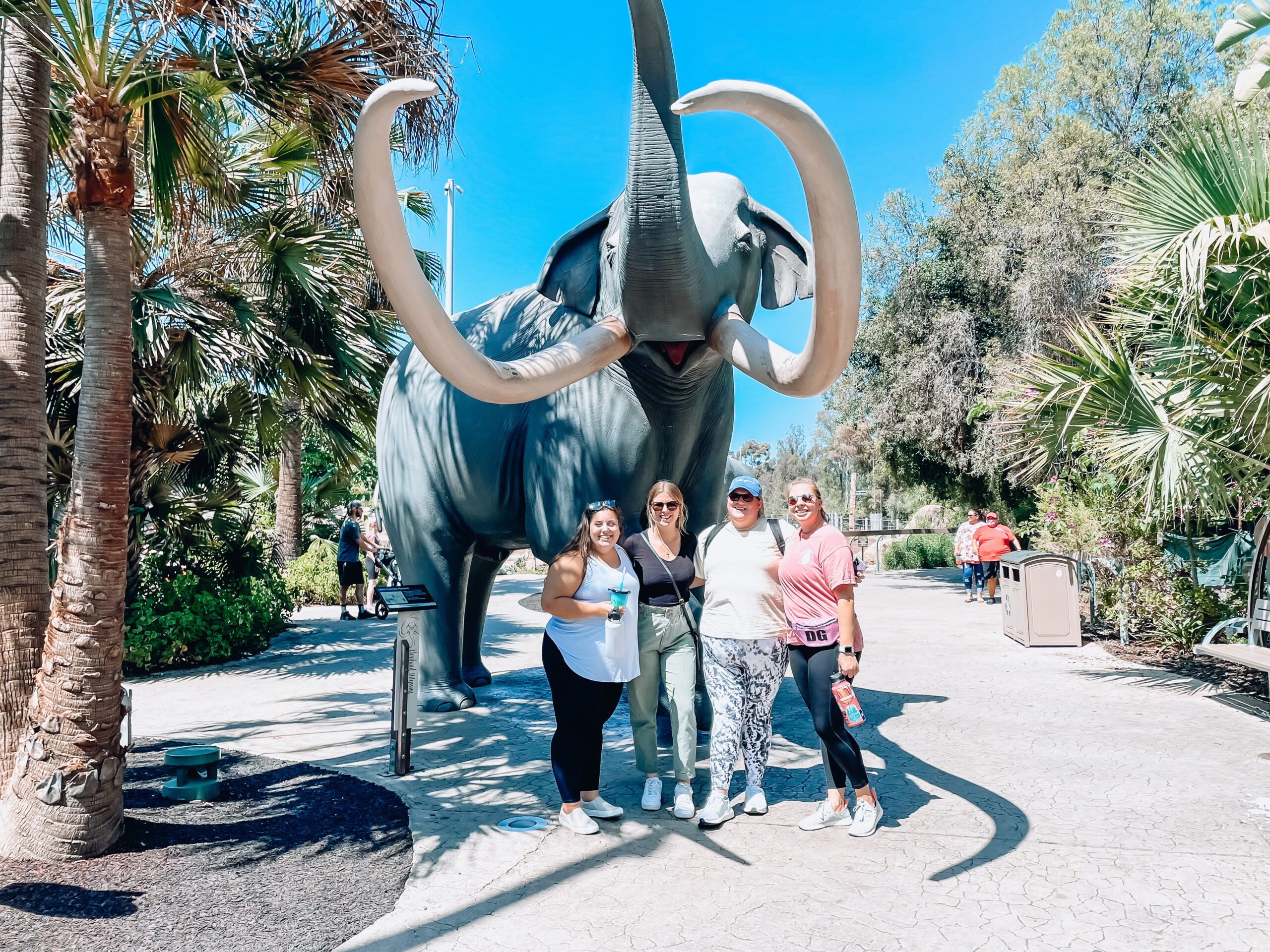 My first break of the semester was spent with other CDCs! I met up with Anel, Mary Lynne and Haleigh in San Diego, California for two days and we had such a good time. Meeting up with other CDCs is a common way to spend breaks, especially since we all become pretty close friends on the team. The four of us spent our time eating good food, relaxing at the beach, visiting the zoo and seeing a baseball game. I even took a surfing lesson!
Later that month, I spent my next break taking a quick trip to Denver, Colorado to see my favorite band play at Red Rocks Amphitheatre. This was a quick solo trip for me, which is also common for CDCs! I was able to see the concert, visit Rocky Mountain National Park, have breakfast with a fellow staff member and meet up with a former CDC and CDC Deirdre who was visiting a chapter in Denver. One of my favorite things to come from this job is the number of people (most of whom are sisters) that I know all over the country. Visiting Denver alone and knowing I had people who cared about me nearby was so comforting and made the trip so much better.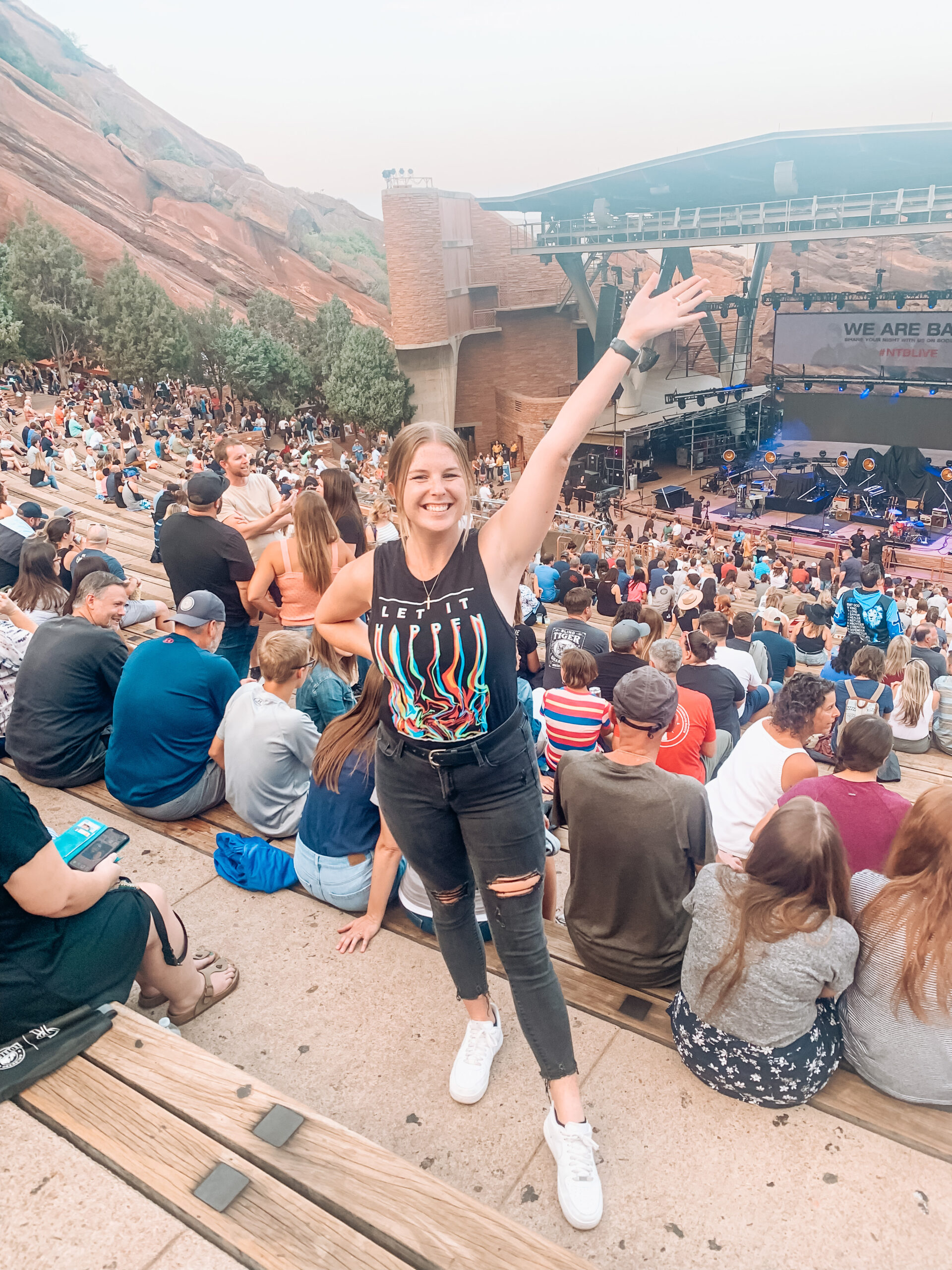 Earlier this month, I spent a break visiting a friend I hadn't seen in two years because of the pandemic. I flew up to Pennsylvania to spend a weekend with her and it was so wonderful to relax and enjoy fall weather, go apple picking and explore a new city.
My most recent break was a solo trip too. I spent a few days driving around New England and saw a concert, explored Boston, ate incredible seafood, met up with some friends and visited Acadia National Park. I even made a few new friends at the concert I went to, one of whom is a Delta Gamma! It reminded me how many DGs there are out there and that I'm never too far from a sister.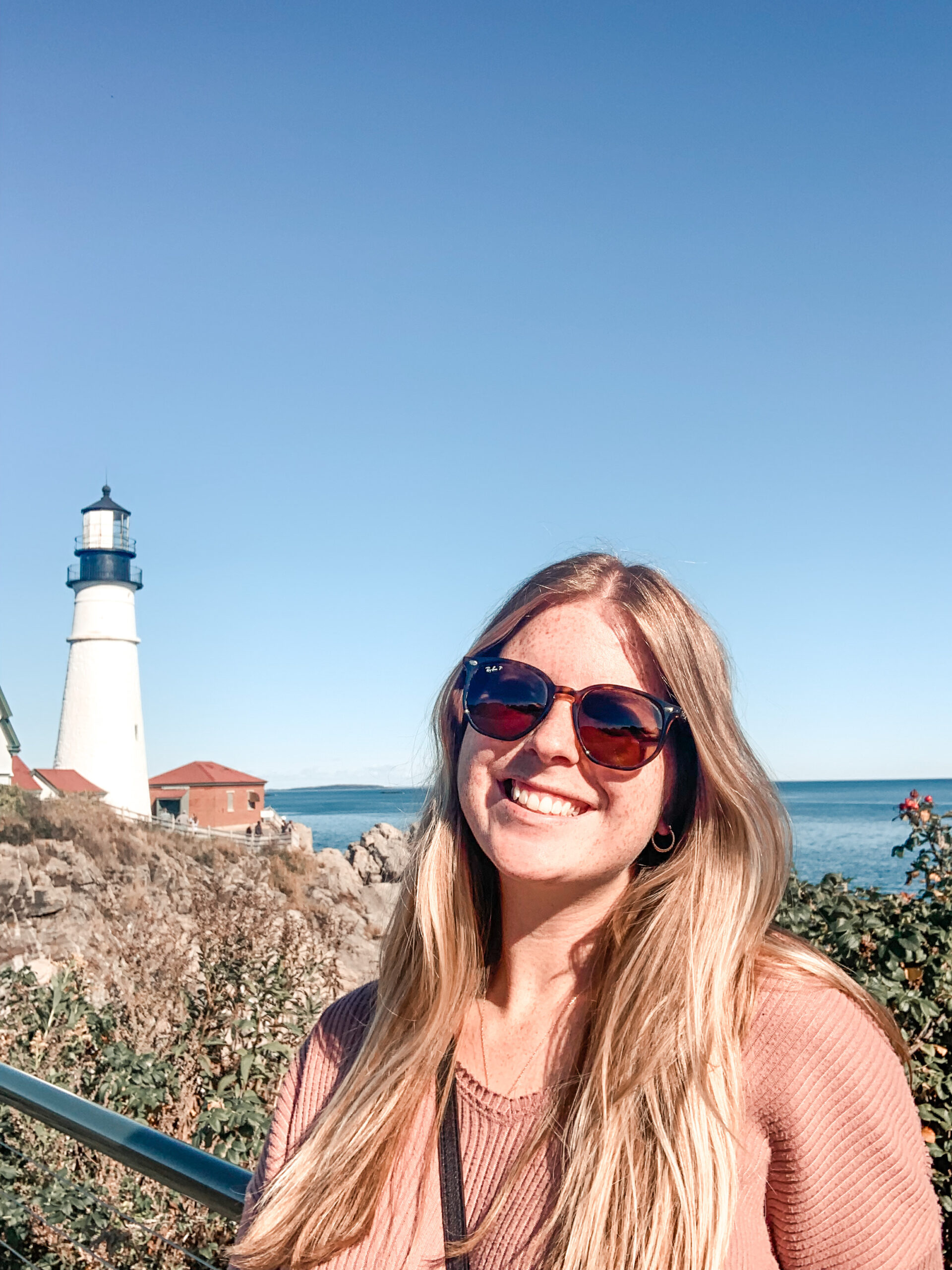 And lastly, yes, I did get to go home! I spent a couple days at home in Jacksonville, Florida in September to see my family and friends, repack with some warmer clothing and see a concert. Can you tell I like to see concerts on my breaks? Going home was probably the most refreshing break – I got to sleep in my own bed, eat at my favorite restaurants and see my family.
I think I can speak for all CDCs past and present when I say that this job is truly an unforgettable experience that changes you in so many positive ways. It's also not always rainbows and sunshine and being on the road full-time can be tough. Break days are a chance for us to reset and rest so we can be our best selves for the chapters we visit. Every CDC is different, and we often spend our breaks in different ways. For me, spending time alone exploring a new place, seeing my favorite bands in concert and visiting friends is what I need to recharge and be my best self.