For Immediate Release:
Contact: Mallory Borino, Director of Marketing and Communications, media@deltagamma.org

Delta Gamma Fraternity Mourns the Loss of Collegiate Member Bailey Passarella
Columbus, Ohio [December 5, 2022] – It is with deep sorrow that we share the passing of Gamma Xi-Texas Tech member Bailey Passarella.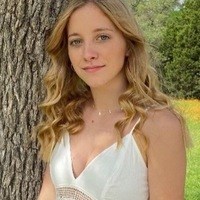 An undergraduate student at Texas Tech University, Bailey was pursuing a biology degree and joined Delta Gamma in the fall of 2021. Bailey was known for her smile that would brighten up any room, her laugh and funny TikToks. Sisters have described her as a constant safe and supportive space and one of the reasons why Delta Gamma felt like home.
Fraternity President Dr. Amy R. Ayres, Alpha Iota-Oklahoma, shared, "It is with great sadness that Delta Gamma Fraternity acknowledges the passing of collegian Bailey Passarella. For our Gamma Xi sisters at Texas Tech, we wish for peace, comfort and courage during this time of sorrow. We hold Bailey's family and her collegiate sisters close to our hearts during this difficult time."
You can view information on Bailey's memorial service and obituary here.
About Delta Gamma: Delta Gamma Fraternity was founded in 1873 at the Lewis School in Oxford, Mississippi. The Fraternity's primary purpose is to foster high ideals of friendship, promote educational and cultural interests, create a true sense of social responsibility and develop the best qualities of character. Delta Gamma has more than 260,000 initiated members, 151 collegiate chapters and more than 190 alumnae groups. Delta Gamma Fraternity Executive Offices is in Columbus, Ohio.