Collegiate Development Consultants in the 2000s and 2010s
Delta Gamma's Collegiate Development Consultant (CDC) program soared into the 21st century, where the advances in technology shaped the role as much as it shaped the world. Despite the many changes to come, many of the program staples stayed the same: like making memories living and training in the Martin Center, learning from staff, Leadership and members of Council.
2006-2007 CDC Emily Burris Hester recalls her experience, "Training was truly one of the best experiences. Living in the Martin Center, "commuting to work" walking from our bedrooms to the training table. Snacks galore! Those weeks helped shape our incredible team. I remember Tracey [Doebling Williams, now Fraternity Executive Director] telling us, 'You'll get tired of eating as a big group of 10,' yet somehow it never got old to us! Most of our training was done by our fearless leaders, Tracey Williams and Beth Searcy. These women set high expectations."
Emily added, "We learned from incredible Delta Gamma sisters – truly ones I consider giants of our great Fraternity. These women helped connect us to the bigger picture of Delta Gamma and get a full understanding of what we needed to know before life on the road. I have this belief that people who were in Fraternity Leadership roles when you first came into being involved at a high level remain forever in your head in that role as your marker for Fraternity Leadership. Shari Malone, Fraternity President at the time, spending training with us is among my most cherished time in DG. And the incredible teams who came in each weekend hold special places in my heart."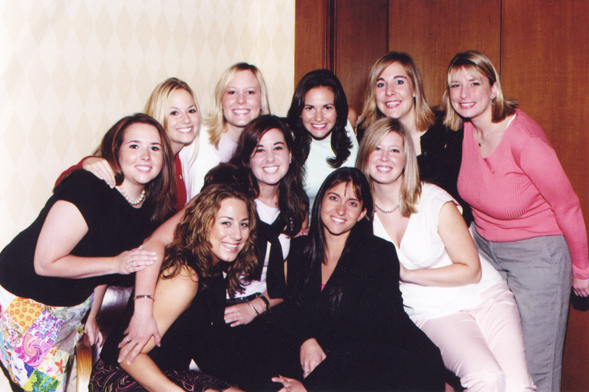 While technology was rapidly progressing, CDC in the early 2000s still mailed their information to chapters prior to their arrival. They were provided a cabbage case containing file folders with policies and educational resources. Upon landing, a CDC was picked up from the airport by a member from the chapter – hoping that their car was big enough for her massive cabbage case and luggage – and taken to where she would be staying. Typically, CDCs would stay either in the chapter house, a dorm room, apartment or hotel.
2003 saw the inauguration of the Baynard named consultant, started in memory of Mildred Moyer Baynard, Kappa-Nebraska. Since 2003, Mildred's trust has provided the funds for a consultant to work with one of Delta Gamma's newest chapters to give a little extra special attention.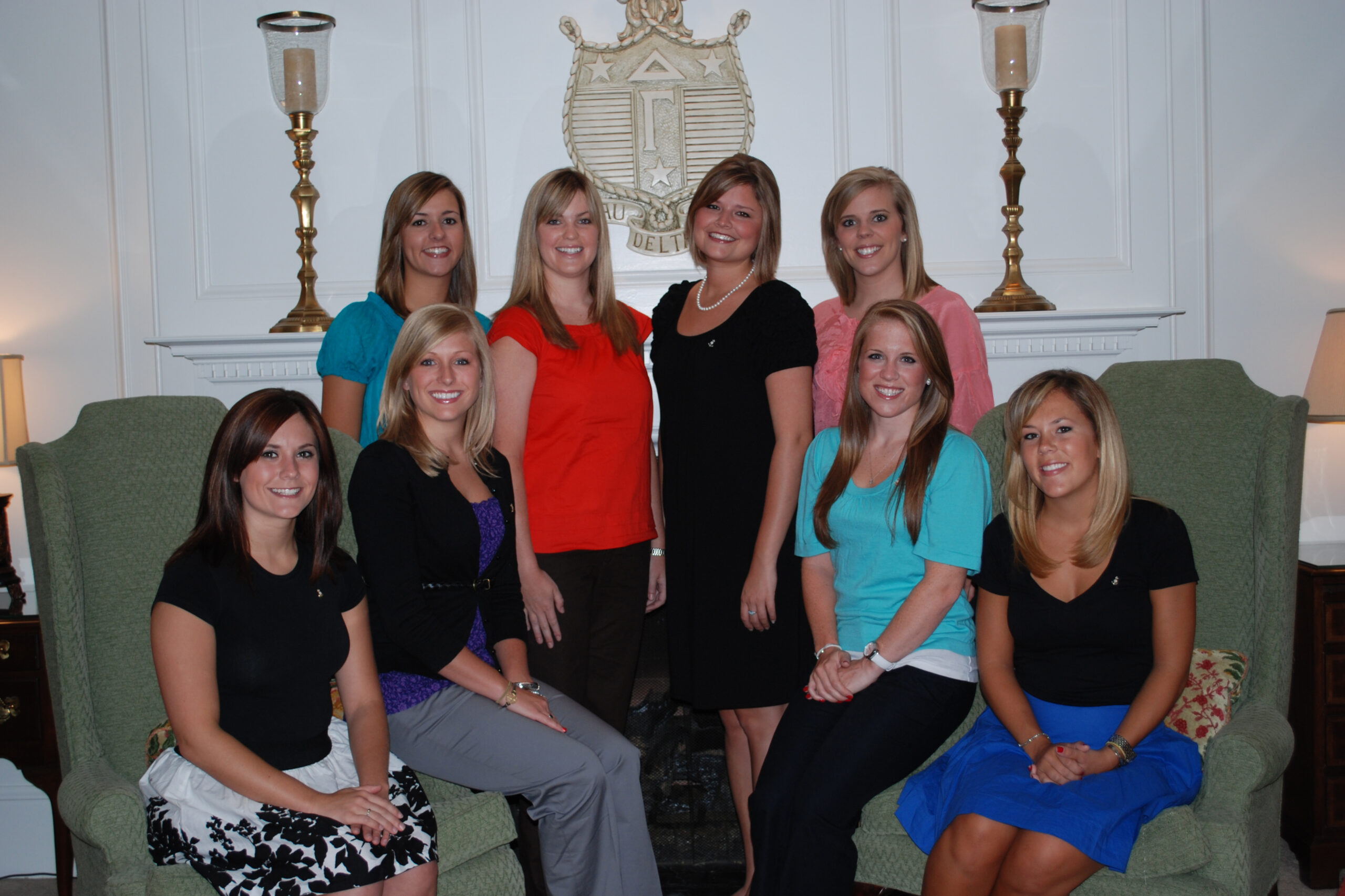 Many CDCs spent their visits educating chapters on anti-hazing policies as well as teaching financial management and recruitment best-practices. During this period a new phenomenon arose: social media. CDCs and chapter members learned how to navigate it together.
Melissa Less Eckenrode recounts as a CDC in 2004-2005, "Facebook STARTED the year I was on the road ... we had no idea what was to come with that, but I do remember some of the chapter members at Arizona State introducing me to it! So social media was just starting to pick up."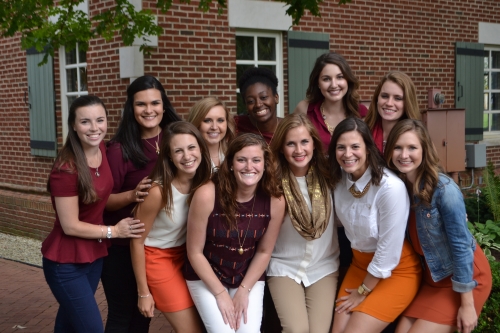 As the CDC program entered the 2010s, consultants traded cases full of documents for laptops and smart phones, able to type up their reports on the go and email them to the chapter, Executive Offices and Leadership. Even the ability for the CDC to text the collegian picking her up from the airport or taking her to dinner was a game-changer. These changes also meant extensive training on new recruitment software, database management, chapter budgeting software and how to utilize chapter websites and social media platforms for marketing and promotion.
The decade brought numerous establishment opportunities, reaching a peak in 2017 when the largest team in the history of the program, 22 consultants, made it possible to oversee 4 establishments, several new chapters, and an increased number of recruitment visits for all chapters.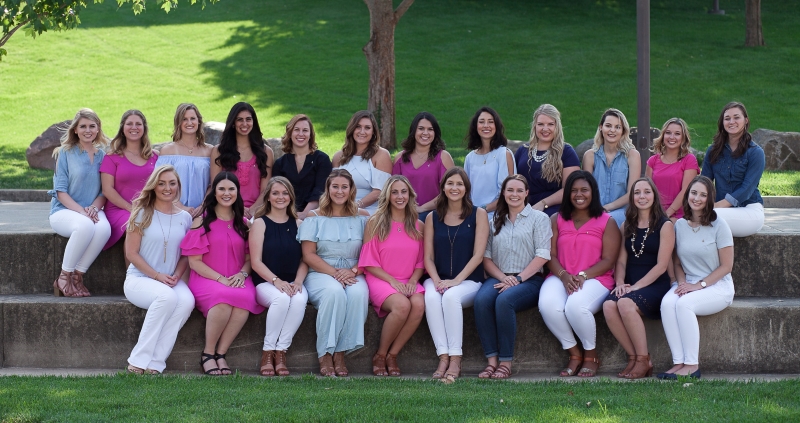 "For the five weeks of training, we crammed 8 tables, 22 chairs, a projector and screen into the formal living room at Executive Offices. The floor was a dangerous web of laptop charging cables and after two days the room was so warm we had to fill the last remaining bit of floor space with as many oscillating fans as would fit!" shared 2017-2018 CDC Alexa Ruestman. "Each day of training involved someone leading an activity or game, which, for 22 women in such a small space, would leave us laughing and chatting so loudly that Tracey would have to slide open her door to shush us!"
Collegiate officers prepared visit schedules in spreadsheets or Google calendars, and consultants usually had their phone and laptop in hand all day as they hopped from coffee shop to chapter house to Student Affairs office. Many meetings were shaped by the conversations CDCs had been having for decades: recruitment, financial management, preventing hazing behaviors. But new areas of chapter focus lead to new ways the consultants could offer support. "Big trends while I was a CDC included mental health, confidence in young women, social media, and inclusion," shared 2018-2020 CDC Jordan Rawlinson. "These issues were approached through the DG Dialogues program, as well as 1:1 conversations, group meetings and facilitating workshops."

It's the confidence, adaptability and creative thinking from these meeting and conversations that many former CDCs credit for the real-world skills they gained on the road. CDC Kati Wechsler shared: "Being a CDC has given me so many skills that will benefit me both in life and in my future career as an occupational therapist. In my first semester of graduate school, I had a practice session with a patient in which I planned a 30 minute exercise. My professor commented on how easily I maintained composure and engaged my patient in conversation that allowed me to learn about their interests. Conversation is a huge part of building rapport, and the confidence I gained from being a CDC in my ability to meet new people and form a connection is invaluable. The knowledge that I can walk into any situation and make the best of it is the most important thing I learned from CDC life."

In the next post, we'll be featuring what CDC life has been like in 2020 from the perspective of our current team of consultants! To learn more about applications for the 2021-2022 CDC team, visit our Jobs page!
Today, the Delta Gamma Foundation proudly funds training and programming opportunities through generous gifts to the Foundation, in the areas of social responsibility, health and well-being, and leadership. This includes the Collegiate Development Consultant Program, which is funded in part by the Delta Gamma Foundation!