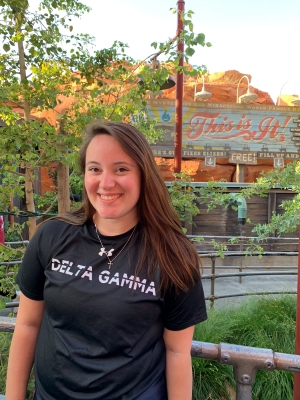 Organize, Pack, Review, Repeat
By Tori Tinman, Eta Mu-Lake Forest

Organize, pack, review, repeat. Visiting a new chapter each week is no easy task but it is an experience I wouldn't trade for the world. The day starts out with an early morning trip to the airport and after a quick trip (hopefully) through bag check and security, there's a visit to the nearest airport coffee shop. Extra time at the airport or time on a flight is used to catch up on reports or learn more about the chapter I'm headed to. Then the most exciting and my favorite part arrives: the destination. When I arrive, I'm prepared to meet new sisters, learn new things and aid each chapter in reaching their full potential while having fun along the way.

I've had so many fun experiences with the chapters I've visited … there's too many to count. From long nights during recruitment to visiting the site where Delta Gamma was founded or hiking in Yosemite National Park, nothing compares to the bonds I made with women at each of the chapters I visited. To me, a CDC embodies a number of roles: a guide, a confidant, a champion, but most importantly, a friend. Some of my favorite memories include late nights in the chapter house talking and laughing with collegians and witnessing the bonds of sisterhood transcend beyond chapter of initiation. Knowing I could be my authentic self with women I had just met was the most comforting feeling. If I have learned anything about Delta Gamma in this past year, it is that our values truly can be seen across North America. I have made friendships that will last a lifetime and I have Delta Gamma to thank.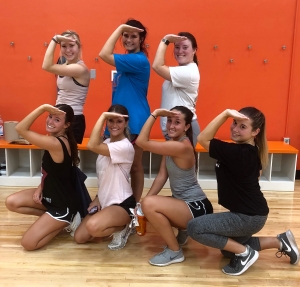 Along with the fun and friendships I made, I was able to witness a number of chapters achieve their goals. Some of the most rewarding moments included watching chapters successfully bring new members into their sisterhood. I was able to help a number of chapters prepare for recruitment this year, and nothing was more satisfying than seeing their excitement on Bid Day, ready to welcome new sisters home into Delta Gamma. It was amazing to see how dedicated these chapters are to bringing the most amazing women into our sisterhood.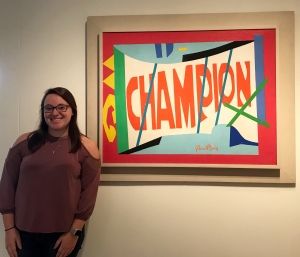 At the end of each visit it is always hard to say goodbye, but I know I'm heading towards a new and exciting hello. The life of a CDC may be full of uncertainty, schedule changes and delayed flights, but if I know one thing, it is that I will leave every chapter with a friend always.

ITB, CDC Tori