What I Wish I Knew at the Beginning
By Mallory Powers, Epsilon Mu-William and Mary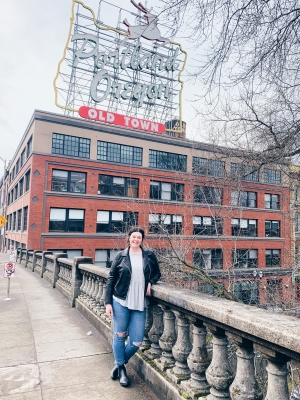 Last September, after a month of traveling and making various recruitment visits around the country, I hopped off a plane at LAX with a dream and my cardigan, ready to officially begin my resident consultant journey. Okay, okay. It wasn't at LAX (it was PDX) and I didn't have a cardigan with me (the temperature was still hovering in the 70s), but Miley Cyrus' sentiments still rang true as I prepared to relocate to a foreign-to-me city and serve as a new chapter's consultant support for the academic year.

My time as the solo resident consultant in Portland, Oregon, with Eta Omega-Portland State chapter shaped me in ways I didn't anticipate and taught me lessons I couldn't predict. To say that my CDC year was a formative one would be an understatement and, in an attempt to make sense of it, I've compiled a list of things I wish I would've known when I started my first CDC year.
10. If you're lonely, listening to podcasts can make it feel as though you're in conversation with people. It's not a replacement for the real thing though, so pick up your phone and call a friend.
9. Learning to cook for one will be an adjustment. It'll include frequent trips to the "Meals for One" freezer aisle in Safeway, but you'll get the hang of it eventually (kind of).
8. Patience and positivity are both within your reach. You've never been known as the most patient or positive person in any of your friend groups, but this year will teach you the importance of both. Airports will become your classroom as you learn to pause, breathe and process without a rushed sense of urgency, and working with collegians every day will prove to you the value of thoughtful optimism. Work hard to make these traits part of your impact everywhere you go.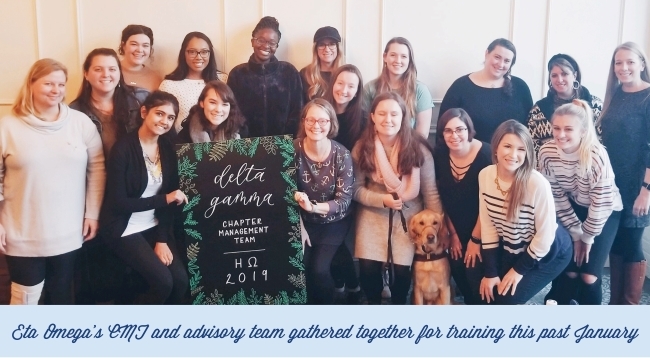 7. Not once will you regret packing your rain jacket in your purse when you head out for the day. No, it's not currently raining and no, the forecast doesn't call for rain, but you live in Portland, Oregon. Let's be smart about this.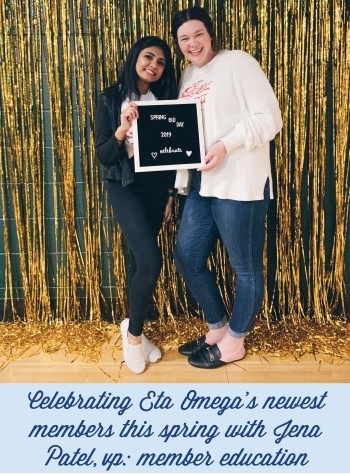 6. Remember to cherish the time you spend with collegians and advisers. Unsurprisingly, you'll learn a great deal from the people, both younger and older, surrounding you during your year out west. You only have a year with some of the most welcoming, thoughtful and impressive people … so make it count.

5. Practice your small talk skills with everyone you meet. Interactions with Lyft drivers, baristas and cashiers are all opportunities to sharpen your conversational skills. You'll eventually be able to answer questions like "What do you do?" and "Is Portland home?" and "What even is a sorority?" without rambling.
4. Living alone gets easier with practice. It's easy to become overwhelmed with loneliness, but you'll soon realize the beauty of setting your own schedule, working at your own pace and having that king-sized bed all to yourself. Remember that you can't be bad at something you've never done before.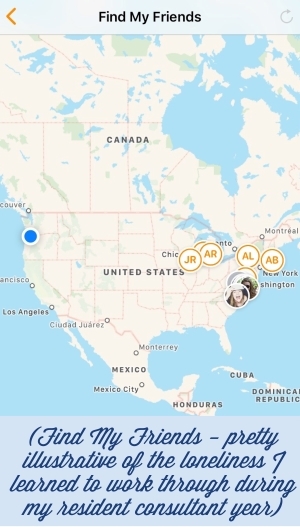 3. Never underestimate the importance of a well-curated playlist. You'll spend a considerable amount of time walking through the city, sitting on airplanes and writing reports—all of these activities are made more enjoyable with a good soundtrack.

2. Take advantage of the technology (literally) at your fingertips. You don't know it yet, but FaceTime calls with family, friends and fellow CDCs will provide you with comfort, laughter and familiarity just when you need it. You'll never feel luckier to live in a world of FaceTime, texting and social media than when you're living alone 3,000 miles away from home.
1. Delta Gamma will mean more to you than ever before. It's true that you had no idea what you signed up for when you joined Delta Gamma as a wide-eyed college freshman, but you'll finally get it this year. You'll finally understand it all on a new level: the rituals, promises and opportunities that our Fraternity affords collegiate women. You will learn what it truly means to be someone's champion and how to answer the question: "Why Delta Gamma?" again and again and again. You'll see, firsthand, that this organization doesn't stop developing women when college ends and that it's nowhere near done developing you.
ITB, CDC Mallory