Behind the scenes of sorority recruitment: Delta Gamma edition
By Thalia Nieves, Theta Zeta-Florida Gulf Coast
Have you ever wanted to know what goes on behind the scenes of sorority recruitment? Thalia Nieves, Theta Zeta-Florida Gulf Coast, former vp: membership shares her journey planning and executing recruitment for her chapter during truly unprecedented times.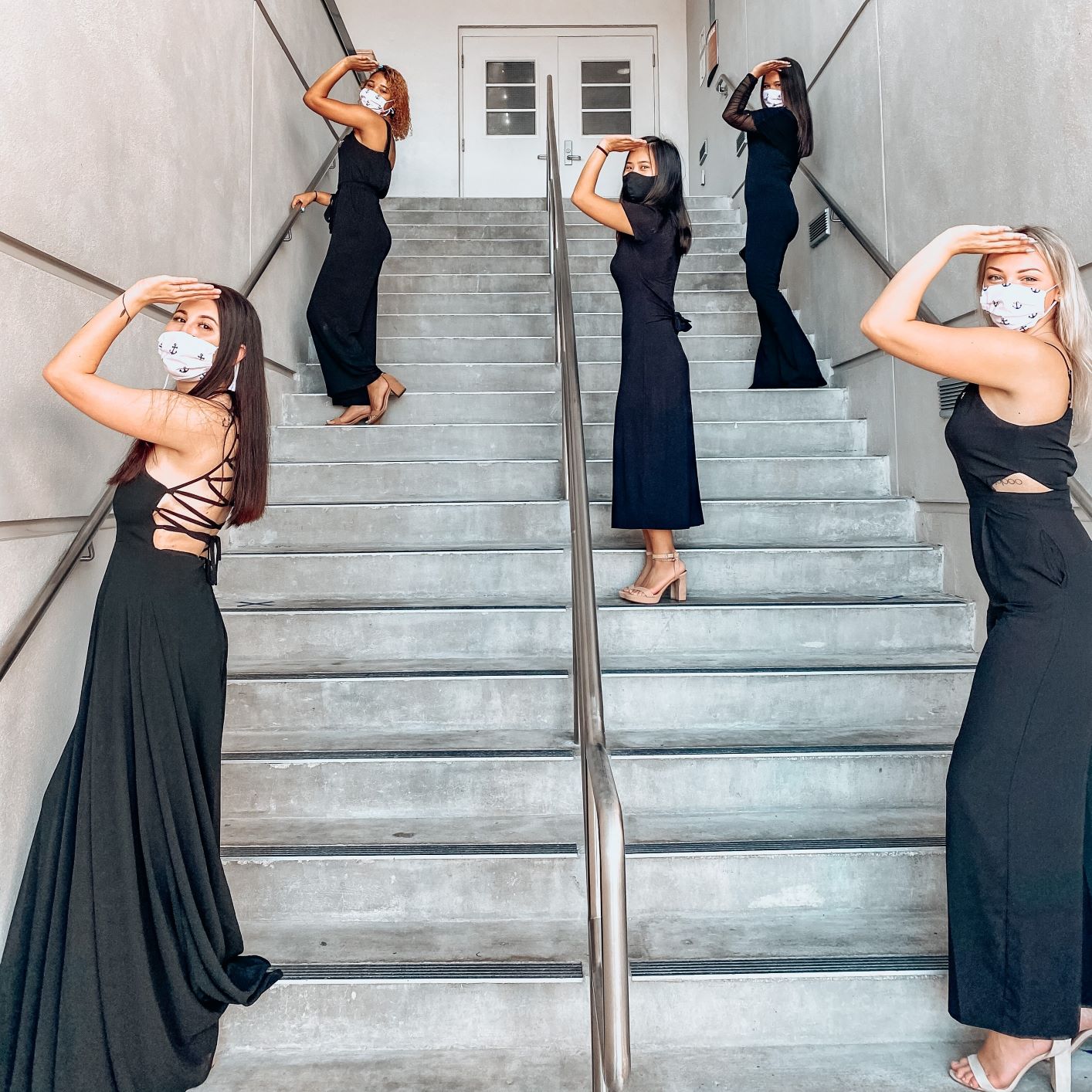 Sorority recruitment is always an exciting time of the year.

Things took a turn this year when the state of the world became chaotic from what we all know as COVID-19. The rest has been history. However, while the change was new and somewhat intimidating, Delta Gamma embraces change and welcomes it with open arms. Although things were different from normal, that did not stop us from our one goal: allowing potential new members (PNMs) to find their forever home and sisters for a lifetime.
At Florida Gulf Coast University, our Panhellenic team opted for a hybrid version of recruitment. This entailed doing a combination of virtual recruitment, and in-person meetings.
Our main goal before recruitment was to prepare our members on how to handle any and all questions a PNM may have while also engaging in meaningful conversations, and eliminate any hiccups.
We typically spend a week before recruitment to practice conversation on all things recruitment, philanthropy and sisterhood. During the week we not only prepare for PNMs but it is also a week for all current members to build stronger bonds and connections, all things we want to showcase during recruitment! Moving prep week online does make this a bit more challenging as it can be difficult to build connections virtually instead of in-person.
Even so, we wanted to ensure all members had similar interactions and experiences. One way we were able to do this was by including virtual energizers and activities that allowed members to be vulnerable and dig deeper to connect with their sisters. An approach we used was breaking sisters up into smaller groups on Zoom, so they did not feel the pressure to talk in large groups and they were able to connect at a deeper level.
A tip would be to assign someone to make these virtual bump groups for activities and try to pair people who aren't as close to increase the bond between members. We know being in front of a computer all day can be exhausting so another factor that really increased participation was providing some sort of incentive when the day was over to boost morale. At the end of each day we would pick three girls who had excellent participation throughout the meeting to win a Starbucks gift card. We would also end our meetings by doing sister shout outs and acknowledging sisters who were going above and beyond that day!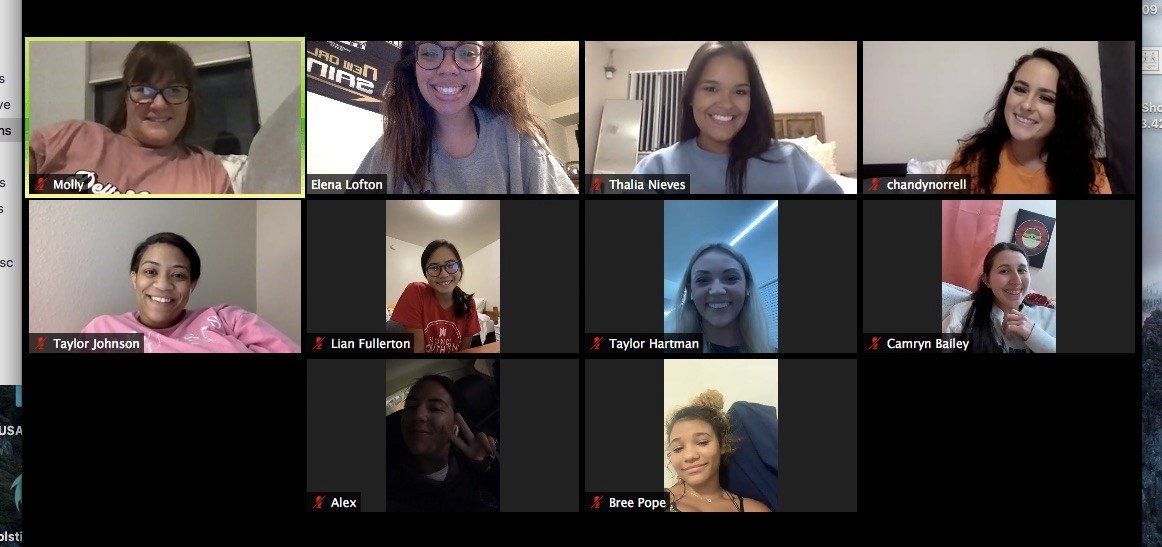 Florida Gulf Coast's primary recruitment quota was 27 and Theta Zeta pledged 28 new members during fall 2020.