Time Travel at its Finest
Staige Davis Hodges, Beta Theta-Duke
Researching stories and gathering images for the sesquicentennial pictorial history, Celebrating 150 Years of Delta Gamma, was fascinating and exhilarating. Little did my co-chair, Maureen McCulloh Hollmeyer, Gamma Rho-Wittenberg, or I know what we would discover. We didn't even know what we were missing.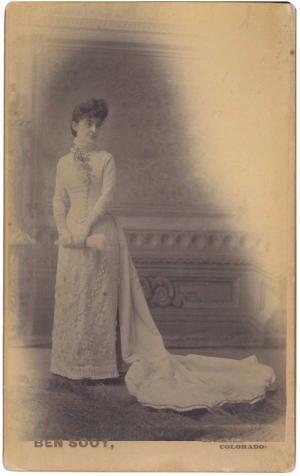 Beautiful, inspiring discoveries included the number of highly educated, motivated members. Many were pioneers in their fields, trailblazers who pursued higher levels of education as doctors, scientists or professors. Helen (Ella) Florence Tyler Whiteley, Phi-Colorado, pictured right, was the first female to earn a degree at the University of Colorado, the only woman out of a class of six. She and her sister, Lillian Tyler Ward, helped found Phi chapter, and both were initiated in 1886. Their father, Clinton Tyler, helped establish the university. Fellow Phi sister Mary Rippon was the first female professor at the University of Colorado, and one of the first women to serve as a university professor in the United States.
One of the most fun parts of the book journey – and it was a journey – was meeting a whole cast of characters, and bringing their stories to life. When a committee member would unearth (no pun intended) a sister, story or photo (those were the most magical) from one of our earliest chapters, we found ourselves plunged back suddenly to the 1870s and 1880s. We became sorority time travelers. Saying it out loud sounds admittedly odd, but that is exactly what our committee became.
One of the most memorable moments was getting an email, and then a text, and quite possibly a phone call (it's all a bit of a blur, as it happened so fast), from committee member Bunny Wilson Shackelford, Delta Psi-Baylor, when she hit the motherlode. Bunny loved to focus on our earliest chapters, most of which have little to no information. Some chapter rosters only had a handful of members before the chapter closed. Bunny was immersed in Upsilon II-St. Lawrence, active from 1884-1887. There were 12 initiates. We had nothing for the chapter more than an old photograph of the campus in 1887.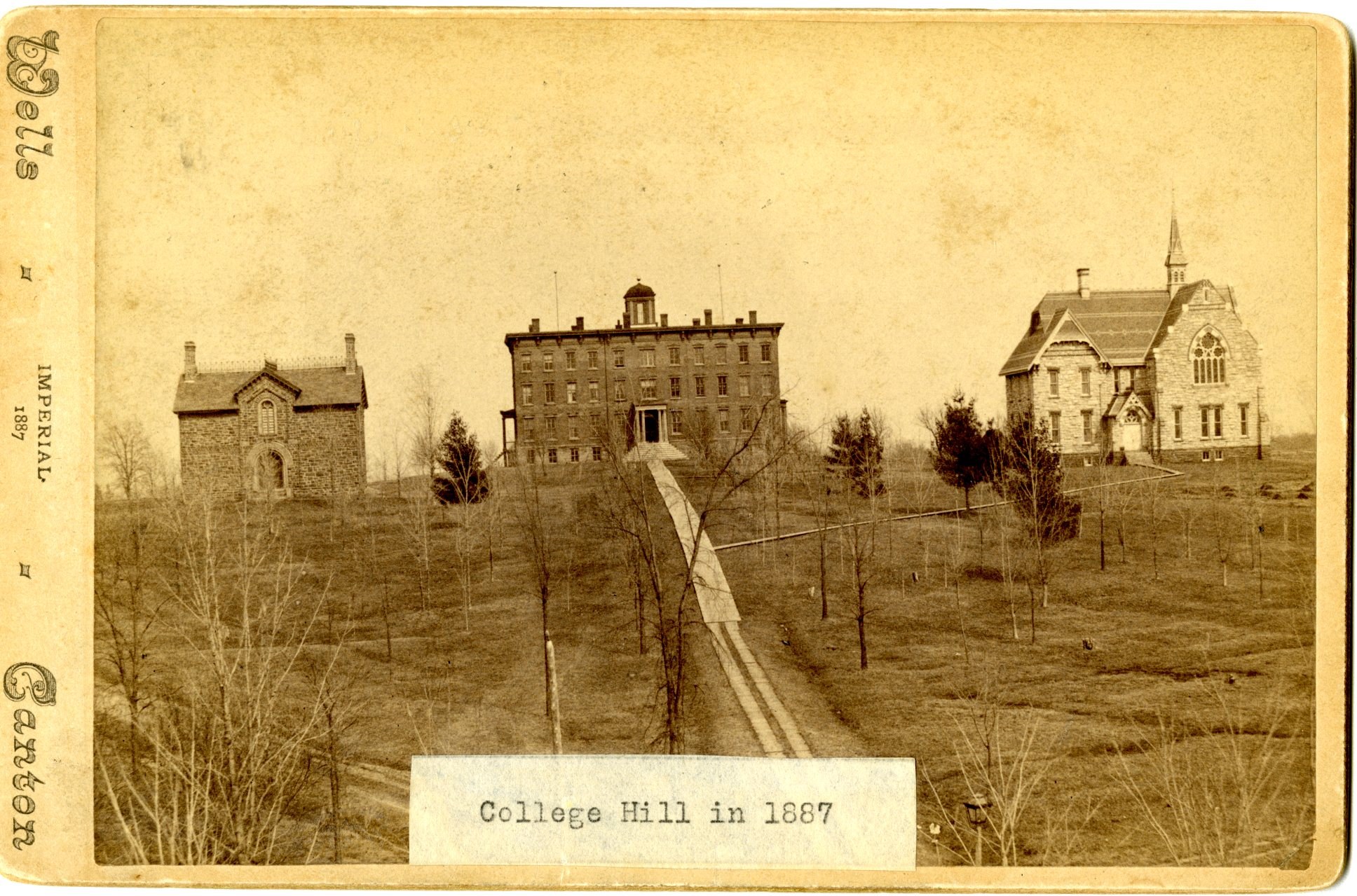 Bunny contacted the St. Lawrence University archivist and asked about information on our Delta Gamma chapter from the 1880s. He was perplexed, thinking about our Gamma Omega chapter at St. Lawrence from the 1960s, and replied, "There was not a Delta Gamma chapter here in the 1880s." Without skipping a beat, Bunny then shared the names of our 12 members gleefully with him. He became a man on a mission. His interns began going through archival boxes. And more boxes. They found ten. Almost the entire roster.
It was imperative we provide Upsilon II with a composite. Merging all the old cabinet card photos into one image gave Upsilon II its first and only composite – 135 years late. In some of their portraits, you can see large, jeweled badges, one with an ornate Upsilon chapter guard pin. We were mesmerized, and so grateful to the St. Lawrence archivist.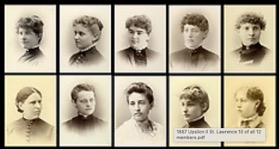 If I had a superpower, it would definitely be time travel.

Interested in learning more about Delta Gamma's history? Check out our sesquicentennial anniversary pictorial history book, Celebrating 150 Years of Delta Gamma, 1873-2023. This 96-page limited edition pays homage to our history, including historical vignettes and images, many of which have never been seen before, curated into a masterful, comprehensive treasure trove. Purchase yours here!